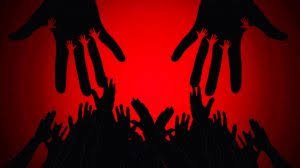 WILO AM and FM held its first Points of Light Volunteer Fair at Ivy Tech Community College April 25 in downtown Frankfort, And, from all indications, it was quite successful.
"I think it's a brilliant idea to take people from the community and match them up with whatever they're choosing to do," said Quinton's House Executive Director Denise Barney. "It's great."
Quinton's House was one of 30 area non-profit organizations taking part in the Volunteer Fair. Another organization taking part was Frankfort Main Street.
"We've had a lot of people come through," said Main Street Executive Director Kim Stevens. "A lot of people didn't know about all the activities that Frankfort Main Street. So, this brought an awareness to our organization and just a lot of opportunities we have for volunteers."
The Volunteer Fair was sponsored by Encompass Credit Union, Senator Brandt Hershman and The Farmers Bank. Pillar sponsors included Wampler Services, Ellis Jewelers, Del Real Automotive Group, Over The Back Fence and Susan Kaspar State Farm Insurance.
Kaspar Media General Manager Russ Kaspar said individuals can view interviews with many non-profits in a 47-minute video posted on www.wilotv.com. Kaspar added "this is an archive of the live WILO-TV broadcast done during the Fair."
Prizes were also given away. Paul Phillippe Resource Center won $500 and Salvation Army won $250. Kaspar Media also gave away an overnight stay at French Lick and an evening getaway at Beef and Boards.
"We are looking forward to planning next year's fair," said Kaspar.