The 30th Annual Senior Fair was held Wednesday, September 25, from 9 a.m. to 2 p.m. at the Community Life Center, which is behind the First Church of the Nazarene at 2056 E. Wabash St.
This year's theme is "Thirty Years of Celebrating Seniors".
CLICK HERE for pictures by Erick Dircks.
Facebook Users CLICK HERE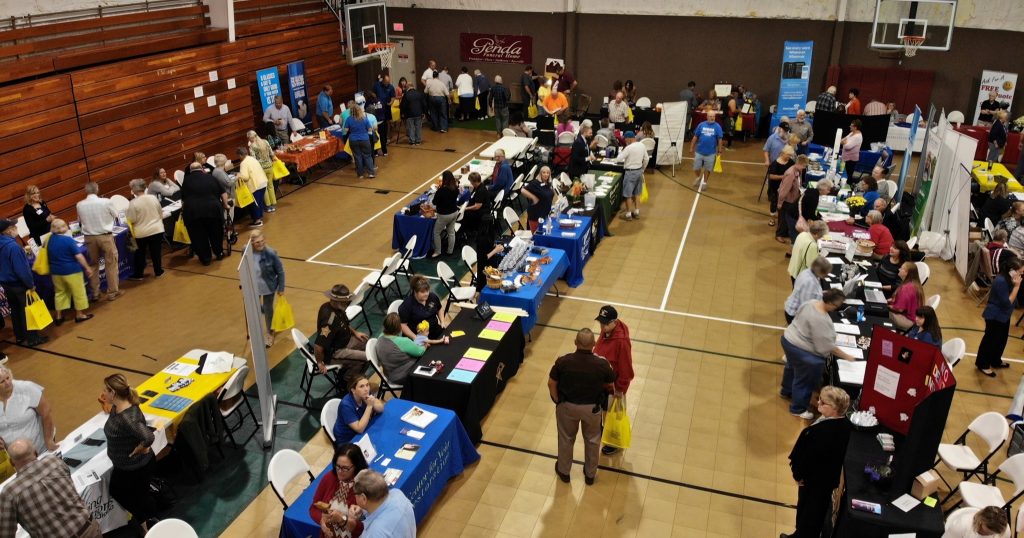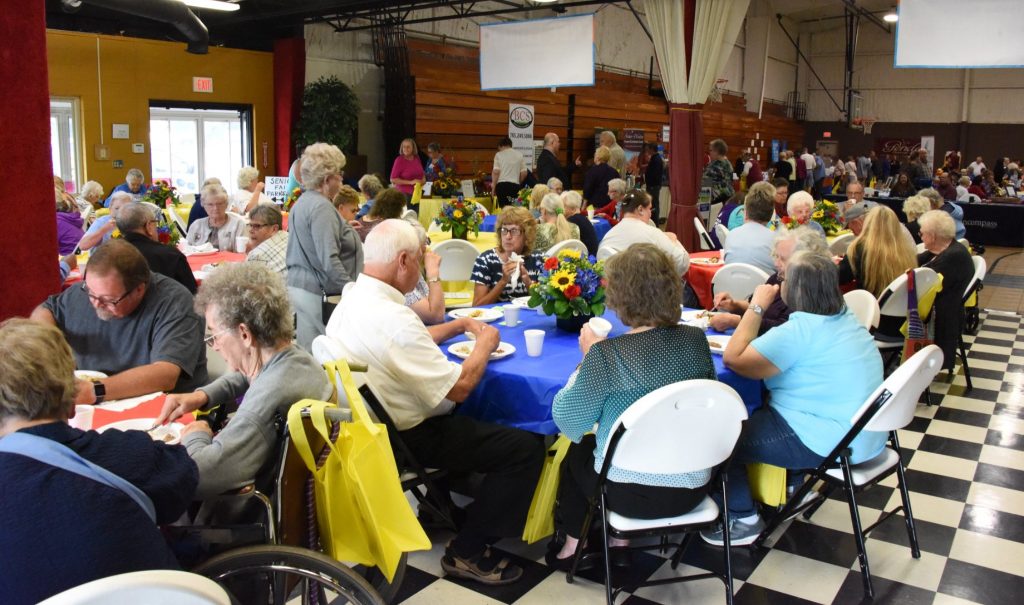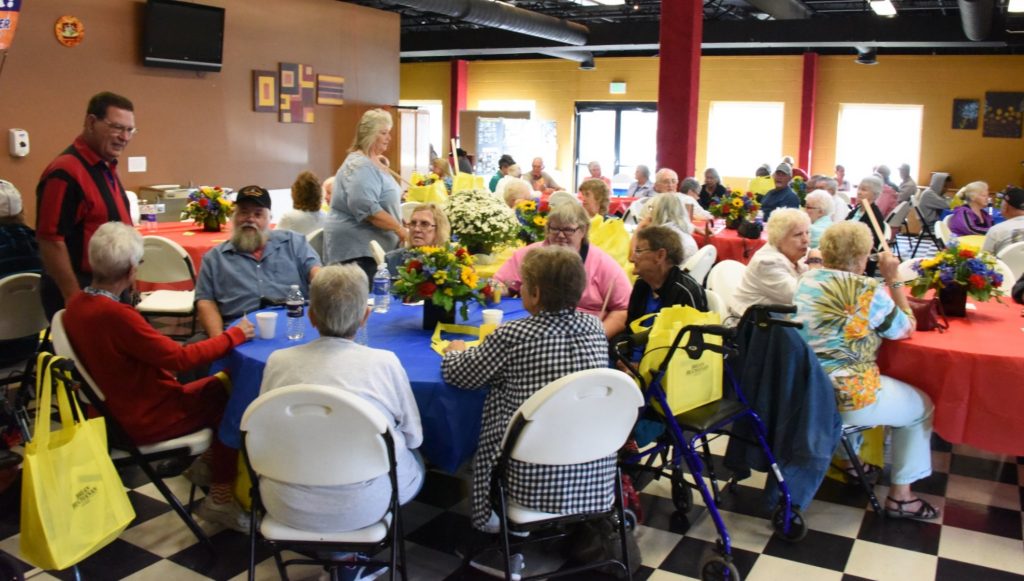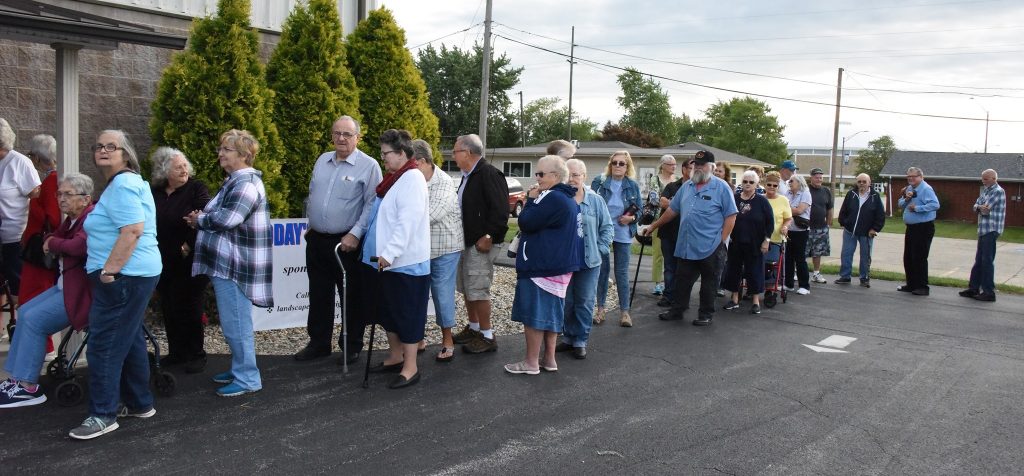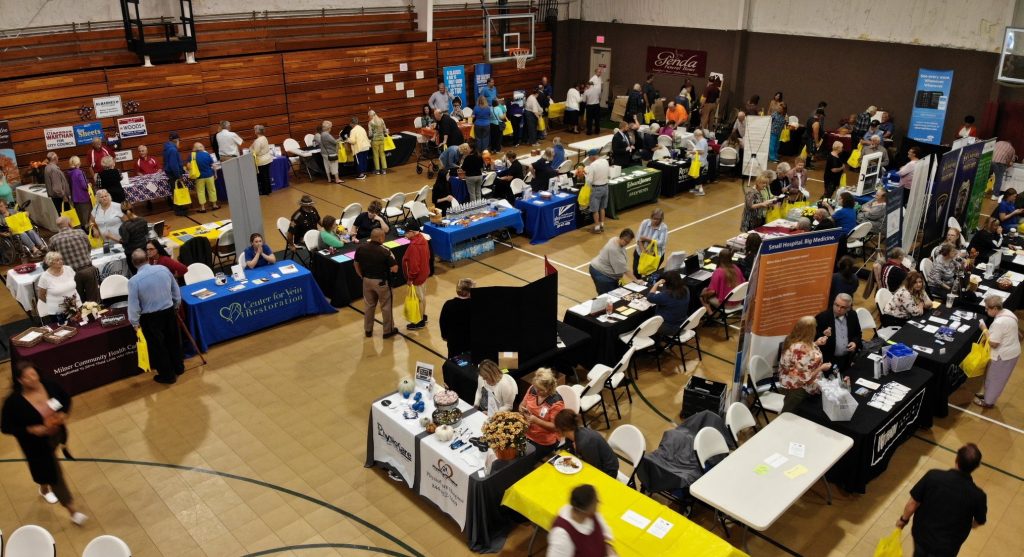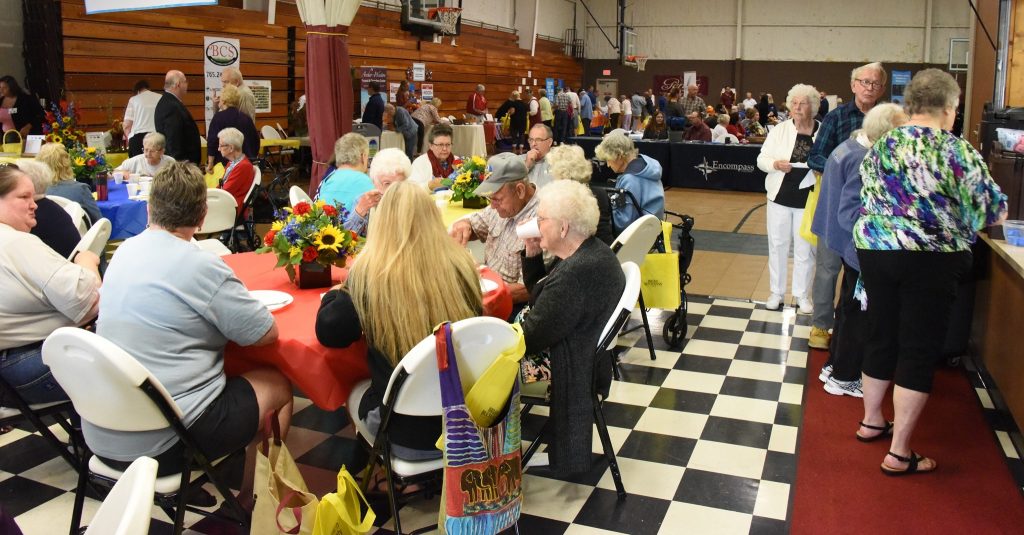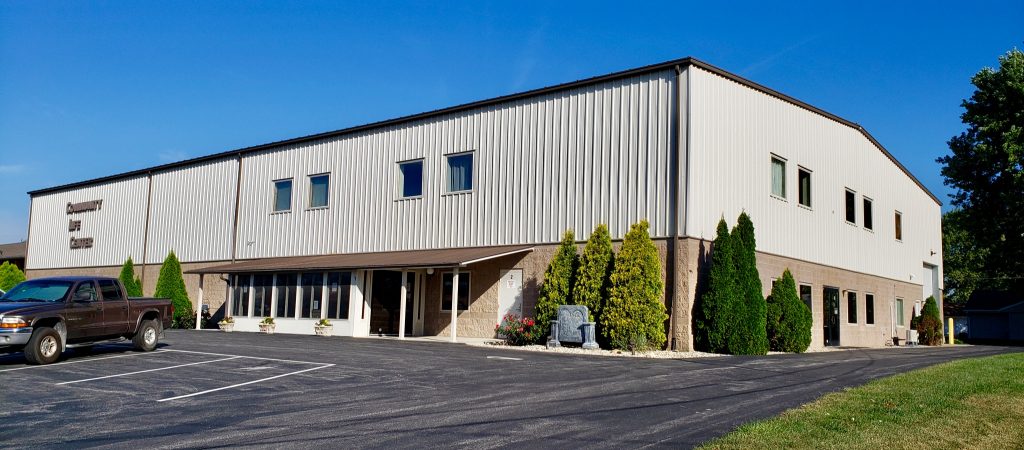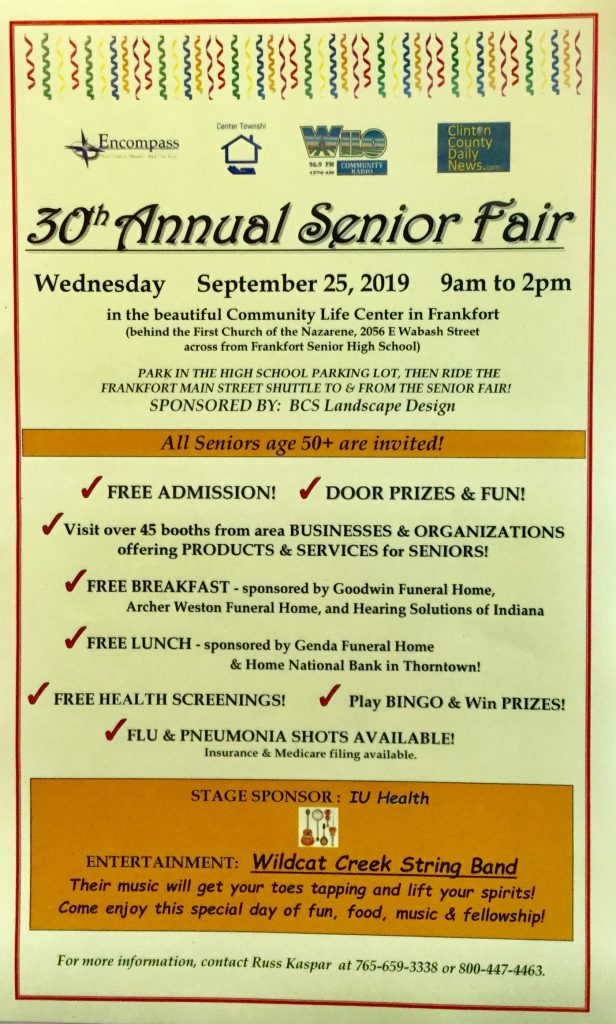 One of the main objectives of the day was to "improve the quality of life for area seniors".  This was accomplished through free health screenings, ideas and options for improving your home or your health, connecting with your bank or insurance provider, law enforcement, government officials, and of course, connecting with friends and family over a free breakfast and lunch.
The free breakfast was sponsored by Goodwin Funeral Home and Archer Weston Funeral Home and Cremation Center as well as Hearing Solutions of Indiana. Breakfast was served by Hoops. The free lunch was sponsored by Home National Bank and Genda Funeral Home. Lunch was served by Shoup's Catering. Healthy Communities of Clinton County Coalition offered the following free health screenings — blood pressure, blood glucose and BMI (body mass index). Flu and pneumonia shots from the Clinton County Health Department was available for a fee.
Individuals received totes to carry their information and things from the Fair. The totes were sponsored by State Senior Brian Buchanan.
On-stage entertainment was provided by the Wildcat Creek String Band. Stage sponsor was IU Health.
The parking shuttle was sponsored by BCS Landscape.
Karen Butcher was recognized for 30 years of service to Kaspar Media and her clients.  Karen was presented with a photo of a beautiful German movement mahogany wall clock that will be arriving next week from Ellis Jewelers.
The Senior Fair was presented by Center Township of Clinton County, Encompass Credit Union with two locations in Frankfort and one in Tipton and by WILO Community Radio/Clinton County Daily News.com.
For more information about next year's Senior Fair,  contact Russ Kaspar at 765-659-3338 or 800-447-4463.