Paul Phillippe Resource Center is looking to replace long-time Activity Director Joan Wood.
This activity coordinator position facilitates all activities at the Senior Center. This involves coordination, planning and marketing of all programs and travel at the Center.
The ideal person to fill this position will be able to sit, stand, bend and reach for items and equipment with reasonable ease. A normal range of hearing and vision is also required.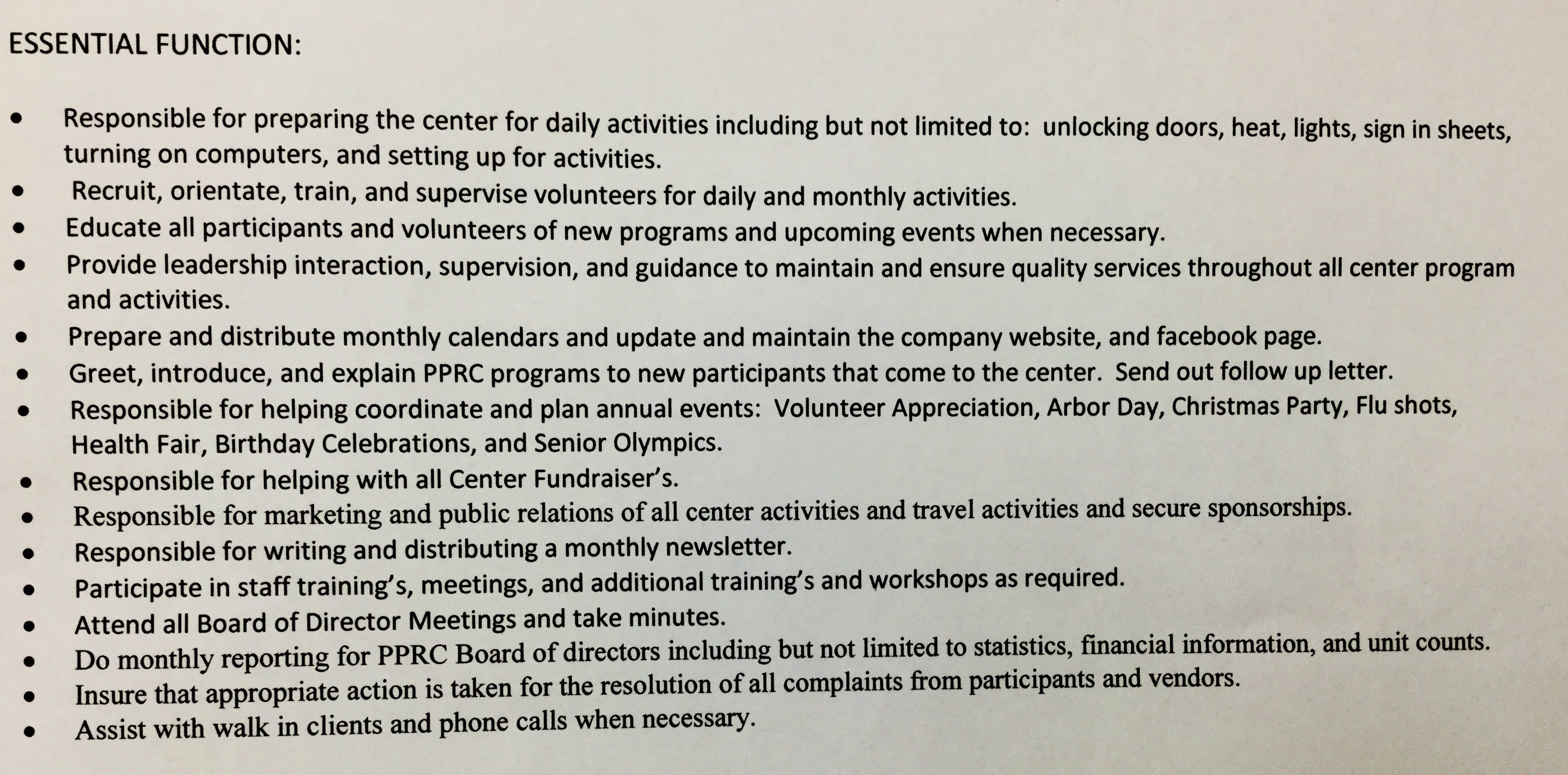 Any questions or interest in this position can be directed to:
Dawn Layton      (dlayton@clintoncountytransit.org)
401 West Walnut Street
Frankfort, IN  46041  
765-659-3006