Terry Laughner is a master at accurately recreating aircraft into beautiful wood models of the original plane.
Terry's latest undertaking is modeling the famous PBY-5A Catalina aircraft now 18,000 feet underwater.  The famous PBY aircraft was flown by Adrian Marks.  Marks was decorated by Fleet Admiral Chester Nimitz for his ingenuity and bravery resulting in rescuing 56 men from the sunken USS Indianapolis during World War 2.
The USS Indianpolis had just completed its mission of delivering atomic bomb parts and was back on the high seas.  Thanks to a bright moon, a Japanese submarine just happened to see the USS Indianpolis silhouette against the face of the moon through a periscope.  The ship was hit by the Japanese and sunk in 12 minutes.  Of 1195 men on board, 300 went down with the ship. The remaining 900 faced exposure, dehydration, saltwater poisoning and shark attack's while floating with a few lifeboats and almost no food or water.  Only 316 of the 1,295 survived.  Adrian Marks saved almost 20% of the survivors by breaking standing orders not to land the aircraft.
Adrian Marks landed his PBY-5A Catalina in challenging conditions against standing orders to rescue as many as he could.  According to a talk Adrian gave at a Frankfort Rotary meeting year ago at the Country Club (now Arborwood) Marks decided to go around the perimeter of the swimming crew members and pick up the "strays". His calculation was that men grouped together could help each other.  Those alone were most vulnerable.  He taxied his plane as men one by one hopped on the aircraft.  54 jumped on the PBY and were saved.  The aircraft soon became unflyable and was intentionally sunk later after the rescue four days later by the crew of a PV-1 Ventura on routine patrol.
The new terminal housing the model PBY-5A Catalina at the Frankfort/Clinton County Airport will be named after Adrian Marks.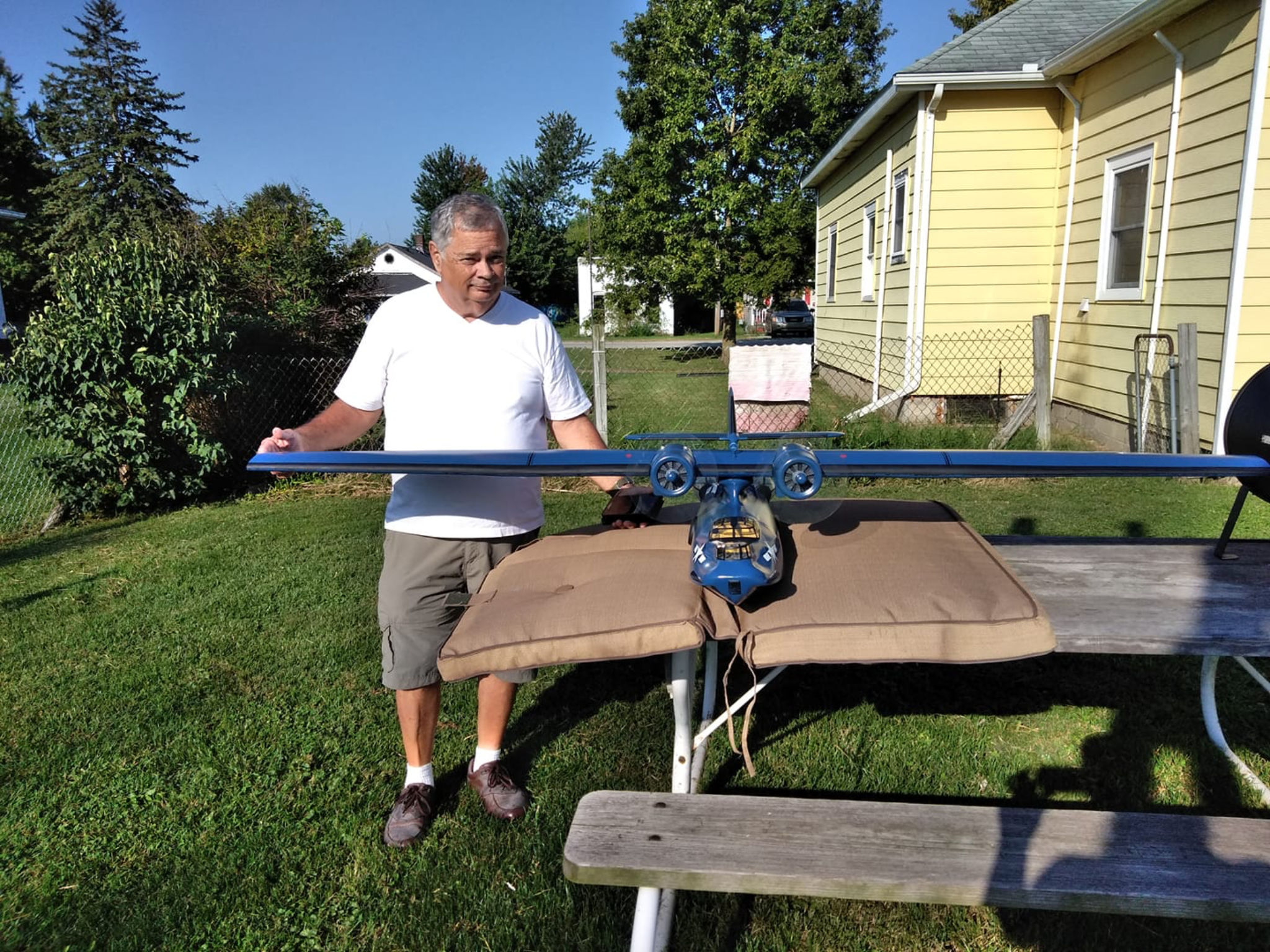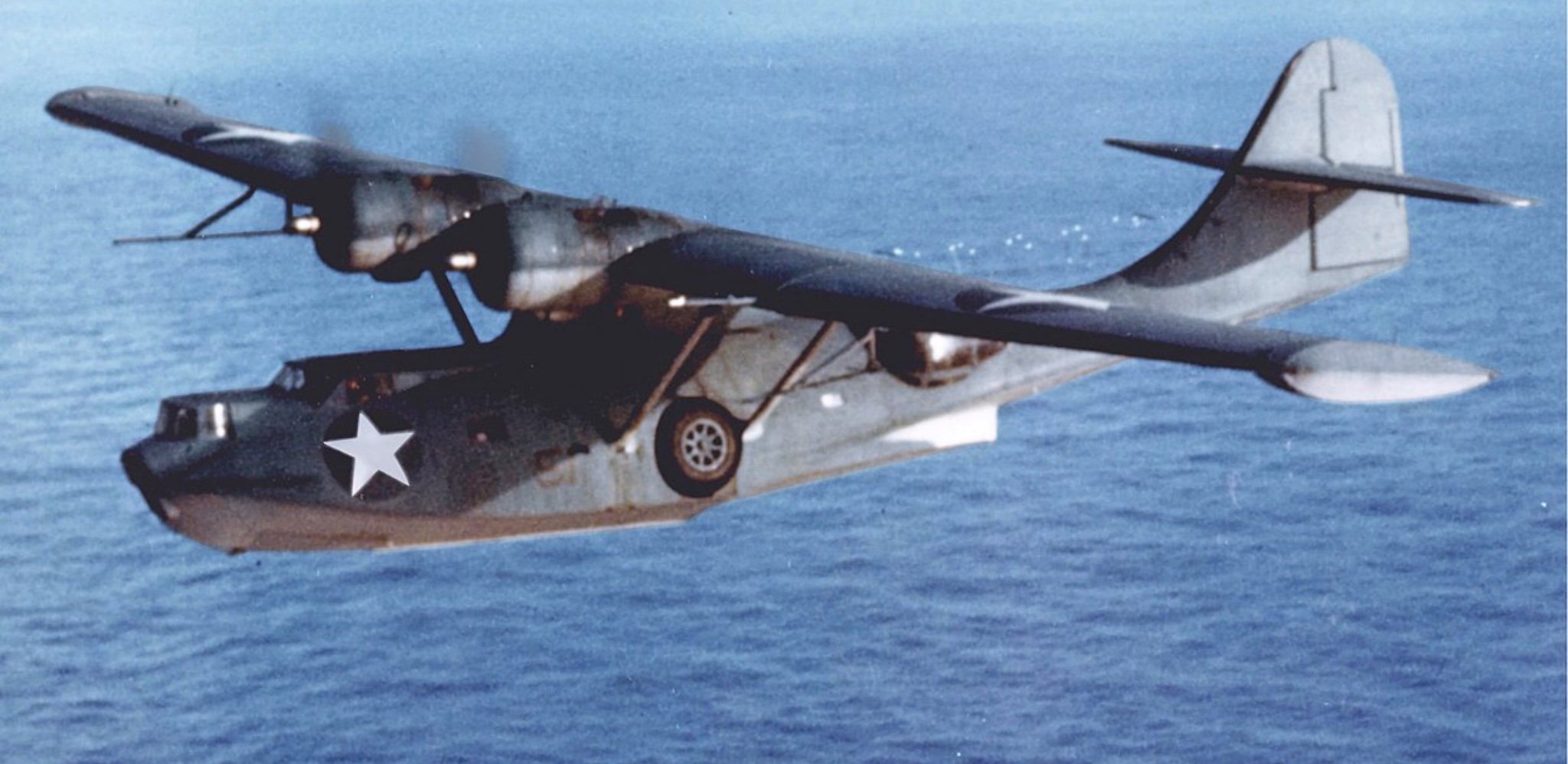 (edit)