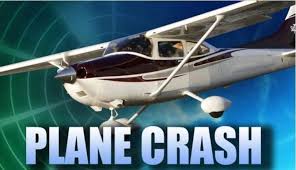 The Carroll County Coroner's Office has released the number of people that were in the plane when it crashed on February 22, 2018 as three. The names of the people are as followed; Pilot: Nathan W. Saari, 35 of Marquette, Mich. The two passengers were John T. Pagel, 58 of Kewaunee, Wis. and Steven M. Witcpalek, 39 of Kewaunee, Wis.
At approximately 7:39 p.m., on February 22, officers from the Indiana State Police, the Carroll County Sheriff's Department, and conservation officers from the Indiana Department of Natural Resources responded to a reported plane crash, in a field, near Carroll County Roads 500 West and 600 South.
When officers arrived, they found debris indicating there had been a plane crash. Unfortunately there were no survivors. The preliminary evidence indicates the plane was a Cessna 441 Conquest Turboprop which had taken off from the Eagle Creek Airport in Indianapolis. It is believed the plane was in route to Green Bay, WI. At this time it is not known how many people were on board the plane.
Due to recent heavy rains, the crash scene was very muddy and extremely hard to walk through. Because of that and darkness, officers from the Indiana State Police and the Carroll County Sheriff's Department created a perimeter to secure the crash scene overnight.
A crime scene investigator with the Indiana State Police was able to scan and plot the plane's debris field. Firefighters from the Wayne Township Fire Department (Indianapolis) drove to the scene to provide a drone to aid in the investigation.
No reason for the plane crash has been released.