Alvin Lewis Parsons, 74, of Mulberry, passed away May 11, 2023 at Witham Health Services in Lebanon, Ind.  He was born on May 3, 1949 in Hays, Kansas to Bernard Eugene and Ellen (Steele) Parsons.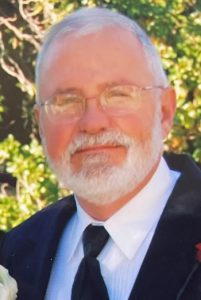 Alvin was a 1967 graduate of Eunice High School and earned his Bachelor's degree in Journalism from Louisiana State University.  He was President/CEO of Insurance Federation of Minnesota, retiring in 2005.  Alvin was a member and past lay leader of New Hope Church.  He was the Chairman of central Indiana Tea Parties (Meritus), a four-time Clinton County Republican Convention delegate, and enjoyed shooting sport clays, bird hunting, and loved spending time with his grandsons Aiden and Emerson – especially during vacations. His greatest joy was being a Pepaw.
He is survived by his daughter: Elizabeth E. (Aaron S.) Gilman of Lafayette, Grandsons: Aiden Lewis Gilman of Lafayette, Emerson Scott Gilman of Lafayette and his dog:  Mae.  He was preceded in death by his parents.
Funeral Service:
 A memorial visitation will be 2-3 p.m. June 16, 2023 at the New Hope Church, 5306 W. CR 600 S, Frankfort.  The memorial service will begin at 3 p.m. at the church.  A meal will follow the memorial service.  Memorial donations may be made to the New Hope Church.  Goodwin Funeral Home, 200 S. Main St., Frankfort is assisting the family.  Please visit goodwinfuneralhome.com, where you may leave a condolence.