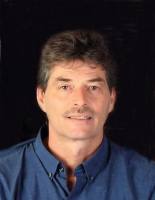 Anthony W. Horton, 54, of Lafayette, passed away on Wednesday, June 9, 2021, at IU Health Arnett Hospital in Lafayette. He was born in Louisville, Kentucky on May 1, 1967, to Calvin J. and Rebecca (Gossage) Horton.  He married Rhonda Aveline, and they divorced.
Tony graduated from Frankfort Senior High School in 1986 and then took business classes at Ivy Tech.   He worked for 16 years in the warehouse for Coca-Cola and then worked in collision repair at Bill DeFouw and Mike Raisor in Lafayette.  He was a drummer in the Nasty Habit Band and played for local benefits and establishments.  His interests included boxing, in his younger years, and he was also a St. Louis Cardinals fan.
Tony is survived by his sons, Kyle and Nicholas Horton, both of Lafayette; brother, Tim Horton of Frankfort; sisters, Annetta Mullins and Rhonda Louks (husband, Ed), both of Frankfort; grandson, Kenner; sister-in-law, Penny; and several nieces and nephews.
He is preceded in death by his parents.
Visitation will be held from noon until the start of the funeral service at 2:00 p.m. on Monday, June 14, 2021, at Genda Funeral Home in Frankfort with Pastor Doug Kline officiating.  Burial will follow at Green Lawn Cemetery in Frankfort.
Memorial contributions in Tony's honor may be made to Genda Funeral Home, 608 N. Main St., Frankfort, IN  46041, to assist the family with expenses.
Online condolences may be directed to www.gendafuneralhome.com