Bessie May Kiger Newman, 68, of Frankfort, died March 22, 2020 at Homewood Health Campus, Lebanon, Ind.  She was born July 27, 1951 in Clinton County to Frank Spencer & Mary Anna (Griffith) Kiger.
Bessie attended Frankfort schools.  Sh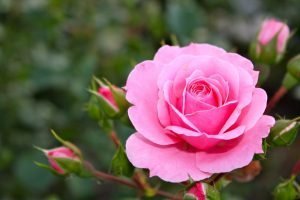 e worked at DelMonte and I65 Rest Park.  She loved her chihuahua dogs.
She is survived by her son, Stanley Vaughn (Jennifer) Kiger of Frankfort, 3 sisters, Betty Kiger Shelton of Michigan, Mary Freeman of Michigan  and Judy Kiger of Indianapolis, 4 grandchildren, Austin (Allison) Kiger & Cheyenne Kiger & Mark Bogan and Bree Bogan, 2 step-granddaughters, Tina Newman & Lisa Newman Gates and friend,  Ruby Ambler of Frankfort. In addition to her parents, she was preceded in death by sisters, Wanda Kiger Arthur, Jenny Click & Deloris Bray, brother, Charles Franklin "Pete" Kiger and brother-in-law, Tom Freeman
Funeral Celebration:
 No visitation or services are planned.  Memorial donations may be made to St. Jude Hospital. Goodwin Funeral Home, 200 S. Main St., Frankfort, Ind. is assisting the family with arrangements. Please visit goodwinfuneralhome.com, where you may share a personal message with the family.