What is the highest and best use of the Frankfort Police Department Building at the corner of Columbia and Washington in Downtown Frankfort?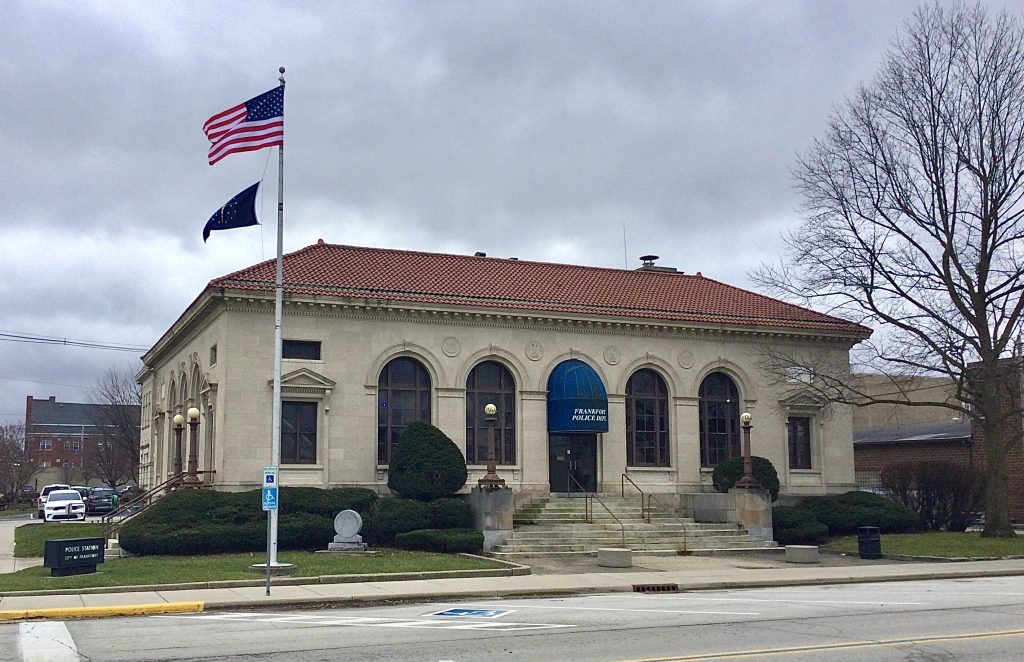 The Frankfort Police Department will be moving to their new location on 28 West late this summer. For the first time ever the Frankfort Police Department will occupy a purpose-built space to call "home".
The solid building now occupied by the Frankfort Police Department is owned by the City of Frankfort and will be empty in less than a year, providing some kind of opportunity for this location
Directly north of the Frankfort Community Public Library
One Block from the Frankfort Square and the Iron Block Chamber of Commerce Building
One Block from 51 West Event Center
Within the Frankfort Main Street Downtown Frankfort Zone
One Block from the proposed Clinton County Annex and Memorial Park on the northwest corner of the square
Sturdy Building originally built by Federal Government to house the Frankfort Post Office.
What are your ideas for this space? The PIP board (Partners in Progress) will be holding their next meeting at the building and receive a tour of the structure from Police Chief Scott Shoemaker.
Time will tell what will happen to this downtown Frankfort structure and how it might serve the area.