Betty Ruth (Wadsworth) Walters, 79, of Lebanon, died March 26, 2023 at The Waters of Lebanon.  She was born December 24, 1943 in Blawnox, PA to Kenneth Clinton & Betty Ruth (Reno) Wadsworth.  She married John Ada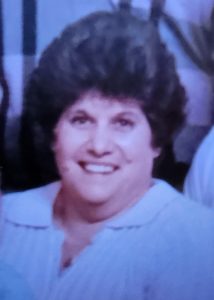 m Walters on April 6, 1961 in Frankfort and he preceded her in death on May 28, 2003.
Betty grew up in Indianapolis and moved to Frankfort when she met John Adam Walters.  A homemaker, she had previously worked at Miller's in Colfax among other restaurants.  Betty was a Jehovah Witness.  She enjoyed music, adult coloring books, was known as the Rock n Roll grandma at concerts, was a huge BTS fan, and when her children were playing baseball, she was known as Mrs. Waldo.
She is survived by her daughter: Elizabeth (Luis) Jacquez of North Carolina, sons:  Kenneth J. (Teresa) Walters of Whitestown, Troy L. (Molly) Walters of Colfax, Jeffery A. (Terri) Walters of Frankfort, sisters:  Ginger (John) Jenkins of Naples, FL, Mona (Pat) Gallaway of Fort Myers, FL, 9 grandchildren, Duane, Devin, Tabitha, Hollyann, Eric, Cheyenne, Daniela, Angelina and Elena, 14 Great-Grandchildren, as well as extended family and friends.  In addition to her parents and husband, she was preceded in death by an infant son and an infant grandson, Derek.
Funeral Services:
 A Celebration of Life is planned for a later date.  Clinton County Crematory and Goodwin Funeral Home, 200 S. Main St., Frankfort are assisting the family with arrangements.  Please visit goodwinfuneralhome.com, where you may leave a condolence.