Carolyn Sue Lantz, 72, of Lafayette, Ind. died July 9, 2019 at I.U. Health Arnett Hospital, Lafayette.   She was born April 21, 1947 in Lafayette to Gordon Cornell & Betty Simms Cornell.  She married Jack C. Lantz in March of 1996 in Lebanon and he preceded her in death on March 2, 2011.
Sue was a 1965 graduate of Stockwe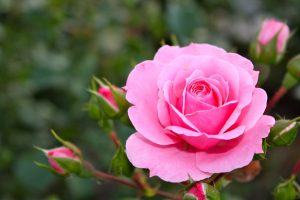 ll High School.  She had lived in Lafayette, Clinton County and Fountain County.  She was a home health aide and a CNA, working for Boone County Senior Services for 25 years.  Sue enjoyed gardening, shopping on QVC and loved spending time with her children, grandchildren and animals.
She is survived by: 2 Sons:  Jay Atwell of Lafayette and Justin (Amanda) Kirts of Aroma, Daughter:  Traci (Jason) Glenn of Cicero, 3 Brothers:  Phil (Kay) Cornell of Lafayette,     Randy (Rita) Cornell of Mulberry and Marty Cornell of Monroe, 8 Grandchildren and 1 Great Grandchild.
Funeral Celebration:
 Graveside services will be 11 a.m. Monday, July 15, 2019 at Yorktown Cemetery, Tippecanoe County.  Memorial donations may be made to Clinton County Humane Society.   Goodwin Funeral Home, 200 S. Main St., Frankfort is assisting the family with arrangements.  Please visit goodwinfuneralhome.com, where you may share a personal message with the family.