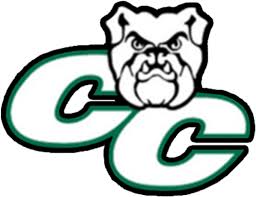 Jeremy Fewell certainly made the most of his opportunity at Clinton Central.
After being named interim superintendent by the district in March, Fewell had the interim tag removed Monday night as he named as the new superintendent at Clinton Central.
"We interviewed a lot of fantastic candidates but ultimately Jeremy is the one that stood out as someone who had the best for Clinton Central in his heart," said School Board Vice President Katie Cohee, who was filling for Bryce Eaton as president. "He bleeds green and white. He's been leading us an interim for a few months and already done amazing things."
Fewell has been at Central for almost two years  as an assistant principal for less than a year as well as being a special education teacher during the 2020-21 school year.
"I'm excited to get started," said Fewell. "I've kind of been able to do the job somewhat as the interim here for the last couple of months. I'm just eager to dive in head first and work with our great students, staff and community."
Prior to coming to Clinton Central, Fewell worked at Maconaquah Elementary School where he oversaw all student discipline. He was also the assistant principal at North Miami Community Schools and a elementary physical education teacher in the Oak Hills School District.
Fewell graduated from Purdue with a bachelor's degree in Health and Physical Education/Fitness and he received his Master's degree in Educational Leadership and Administration from Ball State University in 2013.
"We have to be creative and innovative as a small district," said Fewell. "We want to increase our enrollment, increase our offerings that we are offering students. My goal for the school district as a whole is to make us the school of choice in Clinton County and the surrounding area."
Cohee said they interviewed four other people besides Fewell for the job.
"We had a sitting superintendent, we had a principal, assistant principals and Jeremy has just shown us  by what's he done by leading the corporation," said Cohee. "Just in the interview process, Jeremy rose to the top."