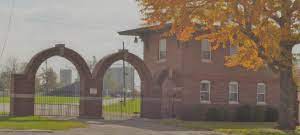 The Clinton County Fairgrounds Historical Society is asking the public's help in locating past Clinton County Fair Queens so each can be memorialized in the society's future presentations.
The first Clinton County Fair Queen contest was held in 1953 and it was patterned after the CBS Television program "Queen for a Day."  Young ladies with talent were asked to participate in daily contests culminating in a final contest on Saturday featuring the daily winners.
The overall winner was Charlotte Isgrigg.  The daily winners, in order were: Vivian Kay Scott, Arlene Record, Charlotte Isgrigg, Janet Stinson and Darlene Martin.
Our wish is that each available past Clinton County Fair Queen will respond to our request with a letter telling of her experiences at the fair.  We would also like for each to provide us with a photo or photos of themselves during their fair participation years.  We would also like to have a recent photo of each former queen.
If appropriate, we would accept this information from a family member or a close friend.
Our plan is to devote a display to past queens and tell their stories.
Please send this information to: Clinton County Fairgrounds Historical Society, P. O. Box 23, Frankfort, Indiana 46041.
If you have any questions please call our answering service at 765-357-3495.