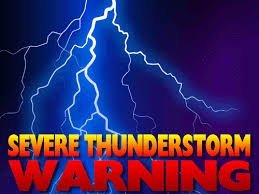 The National Weather Service in Indianapolis has issued a Severe Thunderstorm Warning until 6:45 p.m. Sunday for north central Morgan County, Clinton County in central Indiana, southwestern Howard County in central Indiana, Hendricks County in central Indiana, Boone County in central Indiana and northeastern Putnam County in west central Indiana.
At 6:03 p.m., a severe thunderstorm was located 11 miles southwest of Lebanon or 16 miles southeast of Crawfordsville, moving southeast at 45 mph. Hazards include 70 mph wind gusts. This is a radar indicated storm. Considerable tree damage is expected with damage likely to mobile homes, roofs and outbuildings.
Locations include Frankfort, Plainfield, Brownsburg, Lebanon, Danville, Avon, Pittsboro, Whitestown, Rossville, Thorntown, Mulberry, Russiaville, Monrovia, Clayton, Jamestown, Roachdale, Kirklin, Colfax, Coatesville and North Salem. This includes the following highways: Interstate 65 between mile markers 129 and 160, Interstate 70 between mile markers 55 and 63 and Interstate 74 between mile markers 48 and 67.