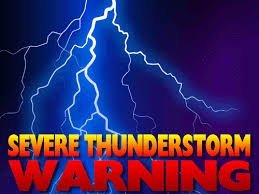 The National Weather Service in Indianapolis has issued a Severe Thunderstorm Warning for west central Indiana, including Clinton County.
The affected areas are southeastern Tippecanoe County, northwestern Boone County and northeastern Montgomery County.
At 11:40 a.m., a severe thunderstorm was located 12 miles northeast of Crawfordsville, moving east at 50 mph. This storm has 60 mph winds gusts with it.Expect damage to roofs, siding and trees.
Locations impacted include Frankfort, Kirklin, Colfax, Clarks Hill and Michigantown. This includes Interstate 65 between mile markers 148 and 162.