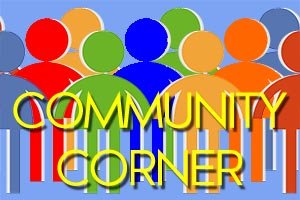 The following is a list of community events going on in Frankfort and all of Clinton County:
The Colfax Historical Society is reaching out to people who started their education at Colfax Elementary and then continued their education at Clinton Prairie Junior/Senior High School. Earlier this year, the CHS contacted graduates of Colfax High School, asking them for their support of the Colfax Historical Society. Our current focus is an outreach to Clinton Prairie students in the classes of 1962-1972. If you attended Colfax Elementary as a child and graduated from Clinton Prairie between 1962-1972, we want to hear from you!  Please email your contact information to Historical.society@colfaxptpl.org
The TPA Park Lights will be on every night through the new year. Take your family for a nostalgic holiday ride through the park.
Oaklawn Acres Christmas Lights are on to December 30. Visiting hours are Sundays through Thursdays from 6-10 p.m. Friday and Saturday nights from 6-11 p.m. Oaklawn Acres is located two miles southeast of Rossville at the corner of 300 West and 800 North.
The Historic Linden Depot Museum, 520 Main Street, U.S. Highway 231 in Linden will be open Sunday, New Year's Eve from noon to 3 p.m. and on Monday, New Year's Day from noon to 5 p.m. to wind up the Christmas season. For more information, visit LindenDepotMuseum@gmail.com or call 765-427-3630 or 765-404-8560.
The American Red Cross is holding a blood drive at the First Evangelical Church, 352 W. Clinton St., Frankfort, on Thursday, December 28, from 11 a.m. to 5 p.m. Make an appointment by visiting redcrossblood.org or calling 1-800-RED CROSS (1-800-733-2767). The Red Cross is also holding a blood drive on Tuesday, December 26 at the Burlington Community Park on East 5th Street at 5:30 p.m.
The Kirklin Wesleyan Church will be holding a New Year's Eve Gospel Sing from 7 p.m. to midnight on Sunday, December 31. The event will feature The Riddel's, Kenny Dragoo, Ken and Gail Gates, The Dickerson's and the KWC Praise Team. A love offering will be received and refreshments will be served.
The VFW Post in Frankfort has announced that the New Year's Eve entertainment will be the South Band from 8 p.m. to 1 a.m. on Sunday, December 31. Finger foods will be available. The kitchen will be closed.