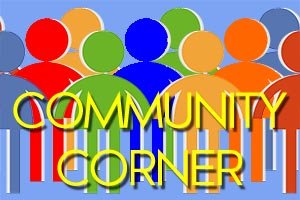 A Pork Chop Dinner will be held at A New Beginning Ministry at 1758 E. Wabash St., Frankfort, on Saturday, September 25, from 4:30-7:30 p.m. Cost is $10 for adults, children ages 5-12 is $8 and children under 5 are free. An extra pork chop is $2 more. Carryout and delivery is available by calling 765-242-1046.
The Clinton County Chamber of Commerce and the Boone County Chamber of Commerce are partnering to bring the 'Off the Clock' event on Thursday, September 23, at Shoup's Country Foods from 4:30-6 p.m. The event will celebrate C.A. Taylor LLC and Shoup's Country Foods. Food and drink tastings from Shoup's will also be available. For more information, call 765-654-5507.
The Roundhouse Salon at 2002 Maranatha Drive in Frankfort will have a ribbon cutting on Friday, September 24, at 10 a.m. After losing her job to the pandemic, owner Malorie Marchand started her salon business and she was happy to provide cosmetology services. She expanded her services to include microblading and eyelash extensions.
The Clinton County Chamber and Commerce and Slabby's Food and Freedom invites you to Small Business Networking on Tuesday, September 28, at 7:30 a.m. Coffee will be provided by the Chamber and breakfast will be available. There will be discussions, networking and talk about what programs may be useful for the group that can be given. RSVP to Jason at jason@cciinchamber.org by Friday, September 24 at 5 p.m.
The Clinton County Civic Theatre reopens this fall. The first show runs October 7, 8 and 9 at 7:30 p.m. and Sunday, October 10, at 2 p.m. For more information, go to https://www.ccctonline.org/
Frankfort Eagles is having a benefit breakfast from 7-10 a.m. on Thursday, October 7, with all proceeds going to Shop With A Cop. This is a group effort supported by Catering by C&R, Frankfort Eagles and Connecting Point Church.
Dennis Hoffman will be teaching a class entitled 'Beginning Quaker Research' at the Frankfort Community Public Library on Thursday, September 23, at 6 p.m. Hoffman is a life-long Clinton County resident and has been researching his family history for over 40 years. Cost of the class is $2 and registration is required. To register, call 765-654-8746, visit myfcpl.org/calendar, or stop by the library.
Purdue Extension is having a course on how to Become a Certified UAV Pilot on September 23 and 24 from 8 a.m. to 4 p.m. each day at the Clinton County 4-H Fairgrounds, 1701 S. Jackson St., Frankfort. Cost is $200 and this will help get you ready for your Remote Pilot Test. For more information, contact Adam Shanks at 765-659-6380 or shanks7@purdue.edu.
Jason Wells will be in concert on Friday, September 24, as part of a big show at The Farmers Bank Performance Center Stage in Prairie Creek Park. Music at 7 will feature Isaac Rudd and the Revolvers along with the acoustical sound of Michael Kelsey with Wells and his band to follow at around 8:30. Tickets are $10 and can be purchased through musicmattersfestival.yapsody.com. Drinks and food vendors will be available for purchase. Gates open at 6 p.m. with activities.
The Flora Depot Fish & Chicken Dinner will be held Saturday, September 25, from 4-7 p.m. at the Event and Education Center in Flora Park. Those interested in the event should use the State Road 18 Flora Park entrance. The meal, which is being supplied by Dave's Fish Fry, will consist of fish, chicken, applesauce, slaw, chips and cookie. Cost is $10 for adults and children are $6. Cost at the door is $12 and $7 at the door. You can find tickets at Flowers and Friends in Flora, the Flora Town Office and online at www.floraindianadepot, org. Proceeds will benefit the Flora Depot Restoration Project.
Antioch Church at 4625 S. State Road 39, Frankfort, will be hosting an Operation Christmas Child Full Circle speaker on Saturday, September 25, at 6 p.m.  Speaker will be Justin Thomas, who received a shoebox at the  age of 13 that had an impact on his life. A Full Circle speaker is someone who as a child received a gift filled shoebox and now is a part of the Operation Christmas Child ministry. This will be the 11th year that Antioch Church has been a drop off location. For more information, contact the church at 765-654-8310.
The Kokomo and Frankfort Living Alternative Pregnancy Resource Centers will hold their Annual Life Banquet at the Kokomo Event and Conference Center, 1500 N. Reed Road, Kokomo, on Tuesday, September 28, from 7-9 p.m. Doors will open at 6:30 p.m. and the banquet theme this year is 'Summit of Hope.' J.J. Jasper will be the featured speaker. There is no charge to attend the banquet which will also feature an overview of the mission and services of the Pregnancy Resource Centers and dinner will be provided. Registration is required by September 21. For more information, call 765-659-2444 or 765-454-5566.
The 32nd Annual WILO Senior Fair will be held Wednesday, September 29, from 9 a.m. to 2 p.m. at the Community Life Center, which is behind the First Church of the Nazarene at2056 E. Wabash St., or right across from Frankfort High School. This event is for seniors age 50 and above. There will be free admission, door prizes and fun, visit over 45 booths from area businesses and organizations, free breakfast, free lunch, free health screenings, play Bingo, entertainment on stage along with flu and pneumonia shots. Park in the high school lot, then ride the Frankfort Main Street shuttle to and from the Senior Fair. For more information, contact Mike or Liz at 765-659-3338 or 800-447-4463.
The Clinton County Humane Society is giving individuals the opportunity to meet Dr. Jeff, Animal Planet's Rocky Mountain Vet at the Arborwood Garden, 100 Golf Preserve Lane in Frankfort, on Wednesday, September 30, from 6-10 p.m. This event will benefit the animals of the Humane Society of Clinton County. Schedule includes a 'Yappy Hour' Cash Bar from 6-7 p.m., Chow Down on the Patio by Shoup's Catering from 7-8 p.m., followed by Dr. Jeff at 8 p.m. DJ Music throughout the evening by Efusion Entertainment. There will be also be a silent auction for a weekend for two at the French Lick Resort. Tickets are available from any board member or online at eventbrite.com
Galveston United Methodist Church at 515 S. Maple St., Galveston, is having a Chicken Noodle Supper from 5-7 p.m. on Thursday, September 30. Meal includes chicken and noodles, mashed potatoes, green beans and applesauce. This is a drive through event only. Tickets are $10 for adults, $5 for children ages 3-12, and those two and under are free.
Goodwin's Annual Pumpkin Giveway will be held on Saturday, October 9, from 11 a.m. to 1 p.m. at the Goodwin Funeral Home. Come treat your family to a free pumpkin. Children must be accompanied by adults. For more information, call 765-654-5533.
Join the Greentown Public Library for shopping trip to Brown County on Saturday, December 4. The charter bus will leave the Greentown Library at 8 a.m. Upon arrival, you can explore, shop and eat to your hearts content. The bus will start home at 6 p.m. Cost is $40 and space is limited. Reservations are not complete until non-refundable money is received. Make checks payable to Greentown Public Library. Call 765-628-3534.
The following is a schedule of Festivals and Events in and around Clinton County through the reminder of 2021: September 24-26 — Festival of the Turning Leaves in Thorntown; September 24-26 — Lincoln's Lebanon at Civil War Reenactment at Memorial Park; September 25 — Depot Day in Flora; Wednesday, September 29 — WILO Senior Fair, 9 a.m. to 2 p.m.; November 27 – December 30 — Christmas at the Seiberling in Kokomo; November 27 – January 1 — TPA Park Holiday Festival of Lights in Frankfort; December 4 — Frankfort Christmas Parade, 3 p.m.; December 4— Christmas at the Canal in Delphi; December 4 — Russiaville Winter Fest in Downtown Russiaville; December 4 — Greater Lafayette Christmas Parade in Downtown Lafayette; December 4 — Christmas in the Cabin and Parade at Lebanon Memorial Park.