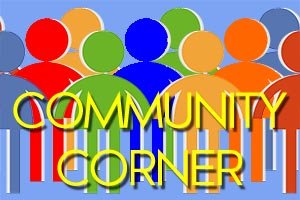 The City of Frankfort has announced that the Spring Cleanup will run through Saturday from 7 a.m. to 7 p.m. Monday through Friday and 8 a.m. to noon on Saturday at the Frankfort Street Department on Burlington Avenue. The Farmers Bank Shred Days will be held from 9 a.m. to noon on Saturday, on the courthouse square instead of the bank parking lot next to State Road 28.
Thursday Thunder returns to downtown Frankfort on Thursday. Celebrating its 7th year, the event will be held at Veterans Park on the first and third Thursday from 5:30-8 p.m. through September.
Starting on May 3, the Frankfort Community Public Library will host a rue Crime Book Club at 6 p.m. on the first Thursday of every month. Meetings will be held in Harry's Coffee bar, with drinks and snacks available for purchase. Registration is not required and attendance is free. The theme for May is 'Your Favorite Murder.' For more information, contact Alyson Mahn at 765-654-8746.
The Friends of the Frankfort Library's annual program and exhibit will showcase the Indianapolis Motor Speedway and Canadian author, Christopher Hinchliffe's, 'Chasing Checkers' inspired by his brother, IndyCar driver, James Hinchcliffe on Friday. Christopher will be holding a book signing beginning at 5 p.m. and an author talk later that evening at 6:30 p.m.
The Kiwanis Pancake Breakfast will be held Saturday, from 6:30-10 a.m. in the 4-H Building at the Clinton County Fairgrounds. Cost is $6 in advance or $7 at the door. Kids under 5 are free.
The Beard Masonic Lodge 641 at County Road 300 East and 600 North will hold its annual Spring Fish Fry from 4:30-7 p.m. on Saturday. Cost is $10 for adults at door or in advance, children ages 6-12 are $5 and those 5 and under are free. Carry outs will be available. Tickets available from all Masonic Lodge members or at the door. The public is welcome.
Pawsitively4Paws, in conjunction with Junk 'n Java, LLC, will be co-hosting a free pet adoption and vendor event on Saturday, from 11 a.m. to 3 p.m. at Junk 'n Java in Kokomo. For more information, contact Lynn Howell at 765-210-1899.
The Frankfort Community Public Library is holding a Genealogy Workshop in Earl J. Culver Genealogy Area on Friday, May 11, from 5-9 p.m. Genealogists may use all the research resources available at the library. The public computers will be available for use, or researchers cab bring their own laptops and connect to the Wi-Fi. Participants may also bring supper or a snack to eat in Harry's Coffee Bar when they need to take a break. Register online, by phone or in person. The workshop is free, but normal fees for printing and copying apply.
The Frankfort Camp Ministries is having a Ladies Retreat on May 11 and 12 at the Frankfort Camp, 1058 W. Freeman. The Friday session begins at 5:30 p.m. with registration and dinner at 7 p.m. Saturday session starts with breakfast and devotions at 8 a.m. For reservations, call the camp message center at 765-357-4414.
The Living Stone Church in Rossville is sponsoring a Backpack Dash 5K Run/Walk will be held Saturday, May 12, at 8 a.m. in the Bennett Room, 50 E. North St., Rossville. Cost is $20 for adults, child is $15 prior to May 1. Register at www.itsyourrace.com.
Healthy Communities of Clinton County Coalition is partnering with the Clinton County Fair Council and Buck Up Foundation (Brayton Cooper's Family) to hold the First Annual Stepping on Stigma Mental Health Awareness 5K Run/Walk at 10 a.m. on Saturday, May 12, at the Clinton County Fairgrounds This is a free event. For more information, call 765-659-6063.
The Down East Boys will be live in concert at 6 p.m. on Sunday, May 13, at the Burlington Community Park Building in Burlington. This is part of the 'At The Park on Mother's Day'  event. There will be cake and homemade ice cream at 5 p.m. Cost is a free will offering.
The 5th Annual Strides for Stacy 5K Color Run will be held Saturday, May 19, at the main entrance to Frankfort High School beginning at 9 a.m. rain or shine. Cost is $25 for adults and $15 for students. All proceeds benefit the Stacy Baugh Legacy Scholarship which provides scholarship funds to FHS students who embody Stacy's vibrant spirit and enthusiasm for learning.
The Rossville Area Lions Club Strawberry Fest is set for Saturday, May 19, from 11 a.m. to 7 p.m. in the Rossville Town Park. There will be Lions Ice Cream, Strawberries and Pound Cake. Cost is $5 each.
This Old Farm, 9572 W. CR 650S, Colfax, is having a celebration for their local farm and artisan partners beginning at 2 p.m.on Saturday, May 19. They will unveil their new retail space with a fresh meat counter along with farmer and artisan sampling. They will have also old fashion lawn games, cash bar, live music, animal butchery demo and four course meal with complimentary drink ticket. Cost is $60. For more information, call 765-324-2161.
The Paw Pals Wag-A-Thon will be held Saturday, May 19. This is the biggest fundraiser of the year for the animals of the Clinton County Humane Society, located at 825 Issac Walton Drive in Frankfort. For more information, call 765-654-7717.
The next United Way for Clinton County and Center Township of Clinton County Community Drug Conversation will be held Wednesday, May 23, in Room 219 of the Frankfort Community Public Library at 4 p.m. This event will feature of panel of political leaders.
Summer Place, a real 50's town, is having its 16th Annual Car Show on May 26. Proceeds benefit "A Home for Every Child Foundation." Trophies to be awarded are Top 20. T-shirts will be given to all pre-registered entries and dash plaques given to the first 200 car entries. Summer Place is located at 4190 North State Road 19, Sharpsville or five miles north of Tipton on State Road 19. For more information, call 765-963-5943 or www.asummerplace.org to pre-register today.
The Red Barn Summer Theatre will have a 50th Anniversary Season Gala called '50th and Foreward' at Arborwood on Friday, June 1, at 5:30 p.m.The evening will include a reception including drinks and heavy hors d'eouvres and a program featuring past company members whom have gone on to successful careers in theater and the performing arts. The three-show season opens June 13.
The Clinton County Parkview Home at 1501 Burlington Avenue will be having a 100-year celebration on Saturday, June 16, from 1-4 p.m. Bring your blanket and chair for picnic/open house, free giveaways and photo booth; free food (hog roast, hot dogs, hamburgers), local band and games for kids and adults. Donations accepted to benefit residents.
Events going on in Frankfort and Clinton County during 2018: June 30 — Clinton County Relay for Life at Frankfort High School Track, 11 a.m. to 1 p.m.; July 8-15 — Clinton County & 4-H Fair; July 27-28 — Hot Dog Festival in downtown Frankfort; August 24-25 — Summer's End Festival at Rossville Town Park; September 26 — Senior Fair, 9 a.m. to 2 p.m.; October 13 — Frankfort Oktoberfest; December 1-24 — Frankfort Celebration of Lights.