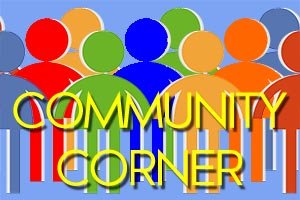 The Holiday Festival of Lights at TPA Park will run from 6-10 p.m. nightly until January 1. Santa's Kitchen will be open from 5:30-9 p.m. each night through Christmas Eve. For more information, contact the Parks Department at 659-3422.
All Indiana Bureau of Motor Vehicles (BMV) branches will be closed Tuesday, January 1, in observance of the New Year's holiday. All branches will resume regularly scheduled business hours beginning Wednesday, January 2.
Center Township is leading a new program called TEA (Team for Elderly Assistance). This is made up of a group of community volunteers to aid the elderly within Center Township with snow shoveling and salt assistance for sidewalks and walkways for the winter. To learn more about the program, be a volunteer or signup to participate, call Center Township at 765-601-4232.
The following events are coming up at the Delphi Opera House: Monday, December 31 — The Time Travelers; Saturday, January 26 — Lloyd Avenue — Local Brew Series. Tickets and details: www.delphioperahouse.org or call 765-564-4300.
Enrollment for Clinton County 4-H is now going on through January 15. This program is for all youths in grades three through 12 and there are programs available for younger kids. Enrollment fee is $25. To enroll, go online at https://in.4honline.com.
The Frankfort Community Public Library announces the official kick-off of a brand new teen program series, Adulting 101. Teens are invited to learn useful life skills and participate in creative and fun projects. The initial program in the series, Adulting 101: Goal Setting & Creative Calendars will be held at The Edge, FCPL's Teen Department, on Thursday, January 17, from 4-6 p.m. Another session for Homeschooled students will take place earlier in the day at 10 a.m. For more information, call 765-654-8746.
Teen mental health, suicide prevention and crisis intervention expert Jeff Yalden is coming to Clinton Prairie on Tuesday, January 22, at 6 p.m. in the Clinton Prairie Auditorium. His presentation will ignite positive change in our youth and community. There will be an evening parent and community session as well as raising teens in a digital world and the impact this has on their well-being. Yalden will give his theory on teen suicide and youth mental health.
Faith Family Church will be hosting the No Regret's Men's Conference on Saturday, February 2, from 9:30 a.m. to 5 p.m. at 508 West Green Street in Frankfort. Faith Family will be one of over 100 host sites around North America hosting the conference streaming in high definition from Elmbrook Church in Wisconsin. For more information, check out the church website, www.faithroots.org and www.menwithnoregrets.org. Tickets are available now and at the door for $15.