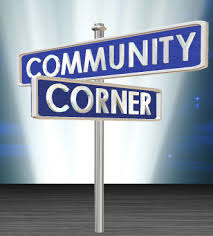 Clinton County Veteran's Service Officer Joe Root has announced that due to unforeseen circumstances, he is delaying ordering paver bricks until February 15. Cost of the paver bricks and the amount of donation is $100. Root's office hours are 9 a.m. to 3:30 p.m. on Monday, Tuesday and Wednesday. His phone number is 765-659-6389.
The Clinton County Chamber of Commerce will present the first Legislative Breakfast of the season will be held Saturday, February 16, at 8:30 a.m. in Wesley Manor's Harmony Hall. Expected to be in attendance are State Representative Don Lehe and Senator Brian Buchanan. Please bring your short questions, brief comments and respectful demeanor to Wesley Manor.
Carroll County Young Wranglers 4-H Club are having an All You Can Eat Fish and Chicken Fry prepared by Dan's Fish Fry Service, Inc. on Saturday, February 16, beginning at 4:30 p.m. at the 4-H Building. Menu includes fish, chicken, French fries, slaw or applesauce, bread and drink. Carry outs are available. Cost is $10 for adults, $6 for children ages 5-12 and those under 5 are free. Advanced tickets available at Eikenberry Fine Furniture and from Young Wrangler 4-H'ers. For more information, call 574-967-3538.
The AARP Tax Aide program is offering free assistance for low to moderate income and elderly taxpayers. Most returns are e-filed and all volunteers assisting with taxes must pass a test to be certified preparers. Tax assistance is available in Harmony Hall at Wesley Manor on Wednesday, February 13, Thursday, February 14; and each Wednesday through April 10 by appointment. Call 656-2111 to schedule an appointment between 9 a.m. and 4 p.m. Tax assistance is also available from 9 a.m. to 4 p.m. on Thursdays beginning February 21 and continuing through April 11 at the Frankfort Neighborhood Center.
Purdue Extension Clinton County is sponsoring an Integrated Pest Management Series on February 19, 20 and 21 from 8:30-11:30 a.m. at the Kempton Town Hall, 205 S. Main St., Kempton. Cost is $55 per person and all three sessions are required. Sessions include plant disease and resistance management on February 19; insect pests and weed pests on February 20; and application technology, machine clean out and private applicator record keeping on February 21. The registration deadline is February 15. For more information, contact Austin Pearson at 765-675-1177 or Adam Shanks at 765-659-6380, ext. 1813.
Clinton County Adult Education at The Learning Network of Clinton County offers classes to study for the TASC exam (formerly GED). We have open learning lab study hours Tuesdays & Thursdays from 10 a.m. to 2 p.m. and 4-8 p.m.  We also prepare students to become eligible for free work certification programs such as CNA, CDL, Welding, or HVAC. Our English as a Second Language classes cater to individuals seeking to improve English skills at beginning, intermediate, or advanced levels. We have open enrollment for ELL classes on Tuesdays and Thursdays 10 a.m. to 2 p.m. and 4-8 p.m.. Give yourself a raise because education pays! For more information, please contact Amie Milam at 659-6380, ext. 1822 or email at clintoncoae@gmail.com.  We are located at the Learning Network, 1111 S. Jackson St.
The Second Annual Battle of the Core Workout Challenge will be held on Saturday Feb 16, from 9 a.m. to noon at Parkwest Fitness in West Lafayette. The challenge will benefit the Mary T Klinker Veteran Resource Center. A $20 donation is requested with all proceeds going to the Mary T Klinker Veteran Resource Center, a local donation funded 501c3, which helps Veterans in need. This event is open to the public — no need to be a Parkwest member. The workout will be in the basketball court area. The average time to complete the workout is one hour. All fitness levels are welcome and the workout is scaled to novice, intermediate and elite levels. In addition we are proud to announce a special challenge. The Purdue ROTC branches will be participating to determine which branch is the strongest of all. Ten cadets each from the Army, Navy, Air Force, and Marine Corps will go head to head on the elite challenge. The branch with the quickest average time on the course will win bragging rights and a trophy. For more information, contact Donnie Alexander at 765-532-7203 or by email dlalenan1@gmail.com.
The following events are coming up at the Delphi Opera House: Saturday, February 16 — Jeffrey Bowen, An Evening at the Piano Bar; Saturday, February 23 — Local Brew/Jason Wells & Friends; Saturday, March 2 — Jenn Bostic. Tickets and details: www.delphioperahouse.org or call 765-564-4300.
Goodwin Funeral Home is sponsoring a Presidents Day Fourth Grade Poster and Essay Contest for those students who attend Suncrest Elementary School and Green Meadows Intermediate School. The students have been working hard and the entries have been submitted. Students and their families who have submitted the top 10 posters and top 10 essays will be invited to Goodwin Funeral Home on Thursday, February 21, at 6 p.m. where the winners will be announced and prizes will be awarded.
Church Women United of Clinton County will sponsor the 2019 World Day of Prayer on Friday, March 1, at 1 p.m. in the Wesley Manor Chapel in Frankfort. The program is entitled "Come — Everything is Ready". The program has been written by the women of Slovenia. Churches of all denominations are welcome, and all men and women of the community are invited to attend.
Zonta's 26th Annual Chicken Noodle Supper and Country Store will be held Saturday, March 2, from 4:30-7 p.m. in the 4-H Building at the Clinton County Fairgrounds. Tickets are $9 for adults, children age 4-12 is $5 and those under age 3 are free.
Clinton Prairie Elementary will be holding a meeting for parents of kindergarten students on Monday, April 8, at 6 p.m. This meeting is for parents only. Prospective kindergarten students must be 5 years of age on or before August 1, 2019. Kindergarten screening will be held Monday, April 15, from 8:20 a.m. to 4:40 p.m. Visit the Clinton Prairie Elementary website at el.clintonprairie.com to complete a form to tell us about your prospective student. For more information, contact Clarice Good at 765-654-4473 or cgood@cpsc.k12.in.us.
The Purdue Women's Japanese Choir will be performing on Tuesday, April 9, at Wesley Manor. The schedule is as follows: 10:30-10:45 a.m.: Performance for Wesley Manor residents @ Chapel; Noon to 12:20 p.m.: Join Kiwanis @Social Room; 12:30-12:55 p.m.: Performance for Kiwanis and Guests @ Chapel.
Frankfort High School Auxiliary gymnasium is the site for the Third Annual Walk-A-Mile for Autism on Saturday, April 13, from 1-3 p.m. There is no cost for the event. You are asked to bring a table, chair and your materials. For more information, contact event coordinator Gena Carson at 765-650-1220.
The following is a schedule of Special Events in Frankfort and Clinton County for 2019: March 16 — 3rd Annual Women's Expo at Frankfort Library, 10 a.m. to 4 p.m.; March 26 — Kaspar Media Points of Light Volunteer Fair, 4-7 p.m.; June 8 — Kirklin Art & Antique Fair; July 4 — Fourth of July Celebration, TPA Park; July 13-21 — Clinton County Fair; July 26-27 — Frankfort Hot Dog Festival; August 23-24 — Rossville Summer's End Festival; September 25 — Kaspar Media Senior Fair October 12 — Frankfort Oktoberfest; November 22-January 1 — Christmas Celebration of Lights, Frankfort.