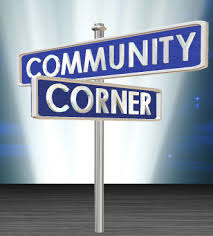 Quinton's House and the Clinton County Department of Child Services is participating in Blue Jean Day on Friday, April 5. Join them in donating to Quinton's House by wearing your favorite blue jeans to work the week of April 1-5. If you would like to participate or just donate, call 656-7431. Participants will receive a blue ribbon pin and card. Proceeds will benefit the abused children in Clinton County.
The Annual Rotary Italian Buffet is almost here. It will be held Friday, April 5, from 4:30-7 p.m. at the Clinton County Fairgrounds in the 4-H Building. Menu will include spaghetti, meatballs and alfredo and desserts. Proceeds will go to fund dictionaries to elementary students, park beautification projects and scholarships. The Rotary Club also funds many projects around the world to eradicate polio and provide fresh drinking water in poor areas.
The St. Mary's Catholic Church Annual Knights of Columbus Lenten Fish Fry will be every Friday during Lent until April 19 from 4:30-7 at Muller Hall, 600 St. Mary's Ave., Frankfort. The public is welcome and carry out is available. Cost is $10 for adults and kids 12 and under are $5. Menu consists of Alaskan Pollock Fish (second available), baked potato or fries, slaw, dinner roll and dessert. For more information, contact Jim Guckien at 765-659-3824 or Scott Laird at 765-242-9210.
In support of National Child Abuse Month, Quinton's House will be having a Pinwheel Planting on the courthouse lawn on Thursday, April 4, at noon. Frankfort Mayor Chris McBarnes will be speaking as well as Pastor Pam Ditson-McCall. After a short speech and prayer, pinwheels will be planted. For more information, call 765-656-7431.
The American Red Cross is holding a blood drives at the following locations in April: Tuesday, April 2 — Burlington Community Park, E. Fifth St., Burlington, 1-5:30 p.m.; Friday, April 5 — IU Health, 1300 S. Jackson St., 8 a.m. to 1 p.m. Individuals of all blood types — especially type O — are asked to make an appointment to donate blood or platelets by visiting RedCrossBlood.org or by calling 1-800-RED CROSS (1-800-733-2767).
The AARP Tax Aide program is offering free assistance for low to moderate income and elderly taxpayers. Most returns are e-filed and all volunteers assisting with taxes are certified preparers. Tax assistance is available in Harmony Hall at Wesley Manor each Wednesday through April 10 by appointment. Call 656-2111 to schedule an appointment between 9 a.m. and 4 p.m. Tax assistance is also available from 9 a.m. to 4 p.m. on Thursdays and continuing through April 11 at the Frankfort Neighborhood Center.
COACH Kids of Clinton County is having a Local Heroes Luncheon in the Clinton and Edward Jones Community/4-H Buildings on Wednesday, April 3, from 11 a.m. to 1 p.m. For more information, call 654-8812.
The Dawg House of Frankfort Middle School present the Spring Fling Craft Show on Saturday, April 6, from 9 a.m. to 2 p.m. at the Middle School located at 329 N. Maish Rd. Lunch, snacks and drinks will be available. Proceeds will help purchase a 3D printer or an AED. Vendors need to contact Cathy Stout at stoutc@frankfort.k12.in.us or 765-659-3321.
A Spades Tournament Fundraiser sponsored by OurAngelsStep will be held on Saturday, April 6, at The Bind Cafe in Kokomo, from 4-8 p.m. This event will also help raise MS Awareness as they raise money for their MS Walk on April 13. Cost is $20 per team, $25 at the door, $5 for general admission and $3 admission fee if observers were orange for MS. For more information, contact Phyllis Quinn at 228-249-6459.
New Artists: 2019: A Juried Regional High School Art Exhibit is currently going at the Art Museum of Greater Lafayette, 102 S. 10th St., Lafayette, until April 21. This is the 40th year of this exhibition, which highlights the work of talented high school artists from 11 area high schools For more information, call 765-742-1128.
Rock for Life, a five-hour Rock-A-Thon (rocking chairs) will be held on Saturday, April 6, from 10 .am. to 3 p.m. at the Crossing School Gymnasium in Frankfort. Registration begins at 9:30 a.m. Each team has 10 rockers who rock for one hour. There will be live entertainment, a DJ and food all day long. This event is sponsored by Living Alternatives Pregnancy Resource Center. There is no entrance fee paid by the participant. For more information, contact Carol Snyder at 765-659-2444.
The following events are coming up at the Delphi Opera House: Saturday, April 6 — Josh Howard, Kevin Hathaway and Al Rossi play Classic Rock from five decades specializing in harmony vocals; Saturday, April 13 — Kenny and Amanda Smith; Friday, April 26 — Singer/songwriter Mary Flower. Tickets and details: www.delphioperahouse.org or call 765-564-4300.
The Community Schools of Frankfort Kindergarten Registration will be held on Tuesday, April 2. Three times will be offered throughout the day at Blue Ridge Primary or Suncrest Elementary. Morning session is 8:30-10 a.m., afternoon session is noon to 2 p.m., and evening session is 5-7 p.m. Those attending should bring your child, birth certificate, record of immunizations and proof of residency which can be rental agreement, lease, mortgage, deed or purchase agreement or a current utility bill that includes the property address and the parent's name.
Clinton Central Elementary is preparing for its Early Kindergarten and Kindergarten Round-Up. Students who will be 4 by August 1, 2019, are eligible to enroll in the Early Kindergarten Program on April 2. The Early Kindergarten fee scheduled will be available at round-up. Students who will be 5 by August 1, 2019, are eligible to enroll in Kindergarten on April 4. Call the school office at 765-249-2244 to schedule an appointment for round-up day.
Clinton Prairie Elementary will be holding a meeting for parents of kindergarten students on Monday, April 8, at 6 p.m. This meeting is for parents only. Prospective kindergarten students must be 5 years of age on or before August 1, 2019. Kindergarten screening will be held Monday, April 15, from 8:20 a.m. to 4:40 p.m. Visit the Clinton Prairie Elementary website at el.clintonprairie.com to complete a form to tell us about your prospective student. For more information, contact Clarice Good at 765-654-4473 or cgood@cpsc.k12.in.us.
The Purdue Women's Japanese Choir will be performing on Tuesday, April 9, at Wesley Manor. The schedule is as follows: 10:30-10:45 a.m.: Performance for Wesley Manor residents @ Chapel; Noon to 12:20 p.m.: Join Kiwanis @Social Room; 12:30-12:55 p.m.: Performance for Kiwanis and Guests @ Chapel.
Russiaville Community Outreach is sponsoring the Russiaville Health and Information Fair on Wednesday, April 10, from 9 a.m. to 5 p.m. at the Jeff Stout Community Center. There are a total of 17 vendors that have signed up so far. There will also be an opportunity to sign up for some fun classes such as basket making, quilting, wood carving, iPhone set up and usage and basic computer/internet usage. This event is free and food is available for purchase. For more information, contact Mary Ann Shuck at Russiaville Community Outreach.
The Clinton County Chamber of Commerce and Frankfort Main Street Casino Night will be held Saturday, April 12, at Arborwood from 6:30-11 p.m. Tickets are $50 per person and include heavy appetizers, $50 in casino chips, music and much more. Reserve today by e-mailing Jason at jason@cinchamber.org.
Union Baptist Church, located at 8280 E. County Road 800 North, Forest, is having a Lasagna Supper on Saturday, April 13, from 5-7 p.m. Menu includes lasagna, salad, garlic bread, dessert and drink. Cost is $8 for adults, children ages 5-12 are $5 and children under 5 are free. Carry-out is available.
Frankfort High School Auxiliary gymnasium is the site for the Third Annual Walk-A-Mile for Autism on Saturday, April 13, from 1-3 p.m. There is no cost for the event. You are asked to bring a table, chair and your materials. For more information, contact event coordinator Gena Carson at 765-650-1220.
The Trinity Church of Mulberry is having an all you can eat Fish and Chicken Fry on Tuesday, April 16, from 4:30-7 p.m. in the basement of the church. Cost is $10 per adult, $6 for children ages 5-12 and those 4-and-under are free. Homemade desserts are extra.
COACH Kids of Clinton County is having a IYI Youth Workers Cafe on Tuesday, April 16, at noon, in the Community Schools of Frankfort Administration Building. The topic is Internet and Social Media Safety for Kid. Interested individuals need to RSVP for lunch at COACH Kids Facebook events page.
First Evangelical Presbyterian Church Easter Services at 352 W. Clinton St. Maunday Thursday service is April 18 at 7 p.m. with communion. Sunrise Easter service is April 21 at 7 a.m. at TPA Park. Easter Services is April 21 at 9 and 11 a.m. at FEPC with breakfast served in between.
The Esophageal Cancer Memory Walk will be held from 11 a.m. to 2 p.m. on Saturday, April 27, at the large picnic pavilion at TPA Park. For more information, contact Jean Warren at 317-432-4425.
COACH Kids of Clinton County is having a Financial Literacy Event for Hope and Plus Mentors/Mentees on Saturday, April 27, at the Farmers Bank. Time is to be determined. For more information, call 654-8812.
The Stepping on Stigma 5K Run/Walk is set for Saturday, May 11, from 10 a.m. to 2 p.m. at the Clinton County Fairgrounds. There will be free family activities, prizes, food and participate in the 5K. It is free to register and $15 for a T-shirt. For more information, contact Kathy Martin at 765-659-6063.
The Send Silence Packing exhibit will be at the Clinton County Fairgrounds on Tuesday, May 14, from 9 a.m. to 6 p.m. This exhibit has traveled the country for more than a decade to end the silence that surrounds mental health and suicide and connect visitors with resources for support and action. This campaign has only one stop in the Midwest and it is in Frankfort. For more information, contact Healthy Communities of Clinton County Coalition at 765-659-6063.
COACH Kids of Clinton County is having its Spring Banquet on Thursday, May 16, at 6 p.m. at Arborwood. For more information, call 654-8812.
The following is a schedule of Special Events in Frankfort and Clinton County for 2019: April 9 — Kaspar Media Points of Light Volunteer Fair, 4-7 p.m.; June 8 — Kirklin Art & Antique Fair; July 4 — Fourth of July Celebration, TPA Park; July 13-20 — Clinton County Fair; July 26-27 — Frankfort Hot Dog Festival; August 2-3 — Ole Hickory Days in Colfax; August 23-24 — Rossville Summer's End Festival; September 25 — Kaspar Media Senior Fair October 12 — Frankfort Oktoberfest; November 22-January 1 — Christmas Celebration of Lights, Frankfort.