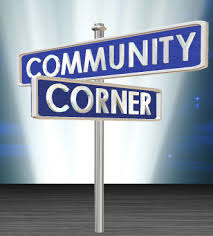 The Red Barn Summer Theatre will be presenting "The Amorous Ambassador" on June 19-23. Other shows will be "A Thousand Clowns" and "A Funny Thing Happened On The Way To The Forum". Show times are 8 p.m. Wednesday, Thursday, Friday and Saturday, and 2 p.m. Sunday. For tickets, call 659-1657.
The Clinton County Immunization Clinic will have walk-in hours for children ages infant through ages 18 who are uninsured or on Medicaid on Wednesday, July 24, from 1-7 p.m. at the Clinic, room 3054 at IU Health Frankfort Hospital. The clinic will be closed June 18 and 20 as well as July 30 and August 1.
St. Matthew United Methodist Church will be offering a casual outdoor service on Sunday mornings in June and July at 11 a.m. Come in your shorts and flip-flops, or whatever is comfortable, and join them in the west courtyard for fellowship, prayer, scripture and a life message. Enter through the front doors at 1951 Wilshire Dr. If inclement weather, the service will move inside to Room 16. For more information, call 654-5575.
First Christian Church, 58 S. Columbia, Frankfort, is sponsoring free park cookouts this summer. Hot dogs, grilled right before your eyes by professional grill masters, chips, fruit, cookies, drinks and great fellowship on the following dates: June 18 — 5-6 p.m. at Circle Park; July 9 — 5-6 p.m. at Eastside Park.
The Clinton County Chamber of Commerce and Frankfort Main Street present Thursday Thunder Marketplace Pioneer Days on Thursday, June 20, from 5:30-8 p.m. at Veterans Park in downtown Frankfort. There will be games, cars, costumes and food.
Kick Off for The Club Teen Center will be 6-9 p.m. on Friday, June 21, at the Boys and Girls Club of Clinton County, 1100 W. Green St., Frankfort. The club is a safe place for 6th-12th grade students to come after hours to hang out. Their Teen Center will be open 6-9 p.m. different evenings throughout the week. While there, teens will have access to the gym, rec equipment, TVs, charging stations and Wi-Fi.
The following events are coming up at the Delphi Opera House: June 22-23 — Black Comedy, 7:30 p.m. and 3 p.m.: Tickets and details: www.delphioperahouse.org or call 765-564-4300.
The Farmers Bank is hosting a Free Community Shred Day and Open House in Rossville at the Rossville Presbyterian Church, 5434 W. State Road 26, in Rossville, from 9 a.m. to noon on Saturday, June 22. There is a maximum limit of five boxes/bags of paper per vehicle. The Community Shred Day Events ends once the truck is full. For more information, call 765-379-2535.
Steven Frank of the Central Indiana DNA Interest Group will give a workshop entitled, "Getting the Most from AncestryDNA" at the Frankfort Community Public Library on Saturday, June 22, from 10-11:30 a.m. in the Lower Level Meeting Room. The cost is $5 and registration is required. To register, call 654-8746, visit myfcpl.org/calendar, or stop by the library.
First Christian Church at 58 S. Columbia St., Frankfort is having a Westward Road Concert on Sunday, June 23, at 6 p.m. Westward Road is an exciting and dynamic family trio from Indianapolis. They have been singing together since 2014. A love offering will be taken.
The Rossville Area Lions Club is having its Strawberry Fest on Saturday, June 29, from noon to 6 p.m. at the Rossville Lions Garage. Menu includes Lions ice cream, strawberries and shortcake. Cost is $5 each.
Flora Park will be the site for Gospel Fest on Thursday, July 4, from 6-9:30 p.m. Gospel Fest will feature Malachi Jaggers, Jordon Bennett, Frye Family Band and Chaylyn Thompson. This is being sponsored by Flora First Christian Church. Bring your lawn chairs. Music will be followed by fireworks.
Area IV Agency on Aging and Community Action Programs will be hosting an Open House to give the community an opportunity to meet their staff and tour the facility on Friday, July 12, from 2-6 p.m. at 660 N. 36th Street, Lafayette. Light refreshments will be provided and there will be a silent auction.
Registration for the Bales Strong 5K Fun Run is now open. The event, sponsored by the Frankfort Citizens Police Academy Alumni Association, will be held Saturday, July 13. Registration starts at 7 a.m, and race begins at 8 a.m. Registration fee is $30. All proceeds for this 5K Fun Run/Walk will be donated to Officer Rob Bales. For registration form, email frankfortcpaaa@yahoo.com, or register online at getmeregistered.com/balesstrong5k.
The following is a schedule of Special Events in Frankfort and Clinton County for 2019: June 20-23 — Kirk's Crossing Festival in Kirklin;  July 4 — Fourth of July Celebration, TPA Park; July 13 — Taste of Kirklin, 11 a.m. to 2 p.m.; July 13-20 — Clinton County Fair; July 26-27 — Frankfort Hot Dog Festival; July 31 — Stuff the Bus at Frankfort Walmart, 5-7 p.m.; August 2-3 — Ole Hickory Days in Colfax; August 6 — National Night Out at TPA Park, 6-8 p.m. August 10 — Car Show & Flea Market in Kirklin, 8 a.m. to 4 p.m.; August 23-24 — Rossville Summer's End Festival; September 14 — Block Party & Flea Market in Kirklin, 8 a.m. to 4 p.m.; September 25 — Kaspar Media Senior Fair October 12 — Frankfort Oktoberfest; October 26 — Trick or Treating with Downtown Merchants in Kirklin, 4-6 p.m.; November 15 — Ladies Night Out in Kirklin, 5-9 p.m.; November 22-January 1 — Christmas Celebration of Lights, Frankfort; December 7 — Christmas in Kirklin, 10 a.m. to 4 p.m.