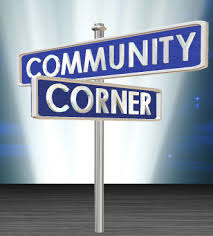 The Frankfort City Council has scheduled six public information meetings for the potential annexation of portions of Center Township and Washington Township. The annexation project is being referred to the State Road 28 West Annexation. Times and dates for the meetings are Tuesday, July 14 at Frankfort Neighborhood Center, 6 p.m.; Thursday, July 16 at Community Schools of Frankfort, 10 a.m.; Monday, July 20 at Frankfort Community Public Library, 6 p.m.; Thursday, July 23 at Frankfort Neighborhood Center, 10 a.m.; Tuesday, July 28 at Frankfort Community Public Library, 6 p.m.; and Thursday, July 30 at Frankfort Municipal Utilities, 10 a.m.
Healthy Communities of Clinton County Coalition is having a youth mental health event coming up on Thursday, July 9 from 4-9 p.m. at Arborwood for kids ages 12-19. This is a free event that includes a band, food, prizes and programming. Then on Friday morning, July 10 from 9-11 a.m., they will have a second event for ages 4-11. A parent will be required for this event with a child. Both events will include age appropriate mental health programming and in response to all things being cancelled for them (prom, VBS, etc.). For more information, contact Kathy Martin at 659-6063.
Antioch Church is having its food both at the Clinton County 4-H Fair this year. They will have reduced hours — Saturday, July 11 — 11 a.m. to 2 p.m.; Monday, July 13 through Thursday, July 16 — 11 a.m. to 5 p.m. They will be in the 4-H fenced area which will allow them to serve the 4-H community. Those outside the fenced area will be able to place orders if they desire. Things will be a little different this year, but they will still be serving their regular burgers, hot dogs, barbecue and pie.
Cornerstone Assembly of God Church, 5641 W. Mulberry Jefferson Rod., Frankfort, is having a Furniture Giveaway on Saturday, July 11, from 10 a.m. to noon at the church. The church is taking furniture donations any day. For more information, call the church at 765-296-8133.
The Art Museum of Greater Lafayette will be reopening to the public on Tuesday, July 7. For the safety of their visitors and staff, the museum is changing open daily hours to Tuesdays, Thursdays and Saturdays from 11 a.m. to 4 p.m. Masks are required. For more information, call 765-742-1128.
Clinton Prairie Elementary School will be holding Kindergarten Roundup on Monday, August 3, for children who will be five years old by August 1. Please go to the Clinton Prairie Elementary website and follow the link to complete the form. For more information, contact Clarice Good at 765-654-4473.
The Senior Homeowner Assistance for Repairs (SHARP) is continuing to take applications until grant funds run out, usually in mid-summer. The administrator of the program, Tom Jameson, has created new procedures to ensure the safety of homeowners due to COVID-19. SHARP is a cooperative effort between the City of Frankfort, Clinton County Commissioners, the Farmers Bank and the Federal Home Loan Bank of Indianapolis. Individuals must be 62 years old or older and have owned their own home for at least six months. For more information, contact Jameson at 765-650-1969.
The Indiana Health Department is offering the following COVID-19 Optum testing sites in the area: the new Healthy Communities building at 1234 Rossville Ave., Frankfort; Kokomo Senior Center, 721 W. Superior St., Kokomo; and Lebanon High School, 510 Tiger Way, Lebanon. Hours for testing sites 8 a.m. to 6 p.m. Monday through Friday. You must register at https://lhi.care/covidtesting or by calling 1-888-634-1116.
The annual Flora First Christian Church Gospel Fest will be held at the Flora Community Park on Saturday, July 4, from 6-9:30 p.m. with fireworks to follow. Come enjoy contemporary Christian music, the community atmosphere and Lions Club ice cream. This year's lineup includes The Jordan Bennett Band, Chaylyn Thompson, Grace Scott Band and Lee Anna Atwell. The Flora Community Park is located just off of State Road 18 on the east side of Flora.
Immunizations are available by appointment only at the Clinton County Health Department, 400 E. Clinton St., on Tuesday, Wednesday and Thursday from 10:30 a.m. until 5:30 p.m. At this time, the Health Department is no longer giving immunizations at the Frankfort IU Hospital immunization clinic and all previously scheduled walk-in clinics are cancelled. Vaccine for uninsured kids, those on Medicaid and privately insured are all available at the Health Department as well as vaccine for privately insured and uninsured adults. To make an appointment, call 765-659-6285, extension 1308.
The Frankfort Community Public Library and branches in Michigantown, Mulberry and Rossville is open to the public for limited service. Open hours will be Monday, Wednesday, Friday and Saturday from 10 a.m. to 2 p.m. On Tuesday and Thursday, the library will be open from 3-7 p.m. Book drops will be open 24/7. Curbside service is still being offered. For more information, call 765-654-8746.
Summer Reading is going on until July 31 at the Frankfort Community Public Library and branches in Michigantown, Mulberry and Rossville. For more information, call 654-8746.
The Hornet Hustle 5K Run/Walk will be held Friday, August 21, at 6 p.m. at the Rossville Town Park. This is a chip timed race that includes a T-shirt, awards and a paved out and back course. The race is during the annual Summer's End Festival which is held Thursday and Friday evenings and all-day Saturday. Pre-registration cost is $20 by July 1, $25 July 1 to August 20 and $30 race day registration which is cash only.
The following is a schedule of Special Events in and around Frankfort, Clinton County: July 4 — Fourth of July Celebration at TPA Park;  July 11-18, 2020 — Clinton County 4-H Fair; July 13-18 — Howard County Fair in Greentown; July 31-August 1 — Ole Hickory Days in Colfax; August 21-22 — Summer's End Festival in Rossville; August 29 — Indiana Bacon Festival in Delphi; September 10-12 — Tipton County Pork Festival in Tipton; September 12 — Depot Day in Flora; September 18-19 — Back to the Fifties Festival in Thorntown; September 18-20 — Burlington Fall Festival; September 23 — WILO Senior Fair, 9 a.m. to 2 p.m.; September 25-27 — Festival of the Turning Leaves in Thorntown; September 26 — Family Fun Fest at Prairie Creek Park; October 10 — Frankfort Oktoberfest at Veterans Park; December 5-31 — Celebration of Lights at TPA Park.