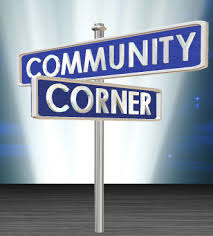 Purdue Extension invites livestock farmers and ranchers to join Controlling Pasture Weeds, a virtual field day on Monday, February 1, from 7-8:30 a.m. Participants will learn about pasture research occurring at Purdue and best practices for controlling weeds on the farm. Register for the field day at www.purdueag.tv. For accommodation or for more information, contact Keith Johnson at 765-427-2775 or johnsonk@purdue.edu.
All Indiana Bureau of Motor Vehicles (BMV) branches will be closed Saturday, January 16 through Monday, January 18, in observance of the Martin Luther King Jr. Day Holiday. All branches will resume regularly scheduled business hours on Tuesday, January 19.
The January business meeting of the Clinton County Soil and Water Conservation District will be held Tuesday, January 19, beginning at 7:30 a.m. The meeting will occur via Microsoft Teams. Members of the public wishing to participate may do so by registering in advance of the meeting. For more information, contact Leah Harden at 765-659-1223, extension 3.
The Clinton County Health Department has announced that its COVID-19 testing site has moved to the Edward Jones 4-H Community Building at the Clinton County Fairgrounds. Hours are currently 8 a.m. to 6 p.m. Monday through Friday. For more information, call the Health Department at 659-6385.
Witham Health Services has moved its COVID/Respiratory Testing to Boone County 4-H Fairgrounds (previously main hospital and Anson sites) from 8 a.m. to noon at the Rabbit and Poultry Barn at the Fairgrounds. A physician order is required to participate in COVID testing, which is limited to the first 100 participants each day. For the most up to date information on the testing times and days, please go to Witham Health Services' website at www.witham.org.
The Clinton County Purdue Extension is having its Ag Outlook Breakfast on Friday, January 15, from 7:30-10 a.m. at CIS Crop Insurance Specialists at 7599 N. County Road 200 East, Frankfort. This will be limited to 25 people. This is a free outlook breakfast that will focus on what we can expect for 2021. Registration is required by Friday, January 8. For more information, contact Adam Shanks at 765-659-6380, extension 1813, or shanks7@purdue.edu.
Purdue's Crop Management Workshop will be streamed live from  the Beck Agriculture Center in West Lafayette from 8 a.m. to 12:35 p.m. on Thursday, January 28. Registration is $50, virtual or live, and participants must have an individual email address. For more information, call 765-494-9482 or confreg@purdue.edu for registration info or call John Obermeyer for program information at 765-494-4563.
The Purdue University Extension for Agriculture and Natural Resources is having its Integrated Pest Management Workshop on Saturday, February 6, at the Jeff Stout Community Center, 650 N. West St., Russiaville, from 8 a.m. to 3 p.m. Cost is $100 and box lunch will be provided. For more information, contact Austin Pearson at 765-675-1177.
Annie's Project is a six-week course discussion-based workshop bringing women together to learn from experts in production, financial management, human resources, marketing and the legal field. This series begins February 23 and runs through March 30. This is a virtual event. Cost is $65 for all six virtual session. Workshop will held Tuesday mornings from 9 a.m. to noon or Tuesday afternoon from 1-4 p.m. Registration ends Tuesday, February 2. To register at https://tinyurl.com/PUAP21. For more information, contact Jenna Nees at 765-653-8411 or Bryan Overstreet at 219-866-5741.
Immunizations are available by appointment only at the Clinton County Health Department, 1234 Rossville Ave., on Tuesday, Wednesday and Thursday from 10:30 a.m. until 5:30 p.m. At this time, the Health Department is no longer giving immunizations at the Frankfort IU Hospital immunization clinic and all previously scheduled walk-in clinics are cancelled. Vaccine for uninsured kids, those on Medicaid and privately insured are all available at the Health Department as well as vaccine for privately insured and uninsured adults. To make an appointment, call 765-659-6285, extension 1308.