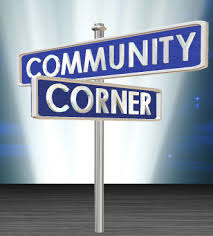 The Frankfort Optimist Club's Annual Christmas Tree Sale has begun. This year it is being held in the parking lot of Frankfort Plaza — just behind the Speedway gas station on east State Road 28. Hours are 4-7 p.m. Monday through Friday, 10 a.m. to 7 p.m. Saturdays and 1-7 p.m. Sunday. The sale will continue for approximately two weeks. Proceeds support the Optimist Club's projects for area youth. Plus, Boy Scout Troop #311 will receive a portion of the proceeds for assisting with the sale.
Get in the Holiday Spirit with Oaklawn Acres Christmas Lights. Lights are on until Sunday, December 29. Visiting hours are 6-10 p.m. Sunday through Thursday and 6-11 p.m. Friday and Saturday nights. Oaklawn Acres is located two miles southeast of Rossville at the corner of 300 West and 800 North.
Curbside recycling collection dates for City of Frankfort residents in November and December are as follows: December 11 (Northeast) and December 18 (Southwest). There will be no recycling collection on Christmas Day, December 25. Residents are welcome to drop off their recycling at the Frankfort Street Department, 905 Burlington Avenue between 7 a.m. and 3 p.m. Monday through Friday.
Frankfort Street Department has started leaf collection. It will start in the southwest quadrant of the city before moving to the northwest quadrant, followed by the southeast quadrant and wrapping up with the northeast quadrant. Leaves, brush and grass clippings can always be brought to the Street Department's compost site at 905 Burlington Avenue from 8 a.m. to 4 p.m. Monday through Friday and on the first and third Saturdays of each month from 8 a.m. to noon year round.
The 3-On-3 Santa Slam for Special Olympics basketball tournament put on by Josh Danner will be held on Saturday, December 14, at the Clinton County Boys and Girls Club. Registration is $40 per team up to four players and is scheduled for 9-10 a.m. Tournament will start shortly after registration. As part of this event, two tickets to an Indiana Pacers game will be raffled off. They are $5 a ticket or 5 for $20. There will also be a spaghetti supper on Friday, December 13, from 5-7:30 p.m. at the Connecting Point Church at 400 S. First St.  Tickets in advance are $7 for adults and $5 for ages 4-12. At the door, it is $9 for adults and $7 for ages 4-12. Kids under 4 are free. For more information, go to Santa Slam 3-On-3 Basketball Tournament on facebook, email jdanner@hotmail.com or call 765-242-1107.
The Frankfort Community Public Library will host "A Library of Trees" through January 2. Guests can vote for their favorite trees by donating new hats, gloves/mittens, scarves and/or canned food items. A decorated collection box will be placed at each tree for donation votes.  At the end of voting, food items will be taken to the Salvation Army, and clothing items will be placed on the library's "Giving Tree" during the month of January, available for our patrons' use. Voting for your favorite tree ends on Wednesday, December 18. For more information, call 765-654-8746.
American Legion Post #12 at 451 W. Clinton St. is having Saturday Night Dinners from 5-7:30 p.m. through March 28. Dinners include a side salad and your choice of baked potato, fries, onion rings or cole slaw. This is open to the public.
The following events are coming up at the Delphi Opera House: December 13 — Al Rossi and Mike Tetrault; December 14 — 1980s Dance Party with the JayWalkers; December 31 — Tuxedo Junction; February 29 — Christian Comedian Jonnie W. Tickets and details: www.delphioperahouse.org or call 765-564-4300.
The following activities is going on at the Paul Phillippe Resource Center: Starting in January, it will be every Thursday at 10:30 a.m.; Walking club meets on Tuesday at 1 p.m.; Coffee hour will be first and third Tuesday of every month at 10 a.m.
An American Red Cross Blood Drive will be held on the following dates: December 19 — St. Elizabeth Healthcare Center, 701 Armory Road, Delphi, 10 a.m. to 2 p.m.; and Honan Hall, Monroe and Union Streets, Delphi, 11:30 a.m. to 5 :30 p.m.; December 26 — First Evangelical Presbyterian Church, 352 W. Clinton St., Frankfort, 11 a.m. to 5 p.m.To donate blood, simply download the American Red Cross Blood Donor App, visit RedCrossBlood.org, call 1-800-RED CROSS (1-800-733-2767) or enable the Blood Donor Skill on any Alexa Echo device to make an appointment or for more information.
The Howard County Senior Citizens Christmas Luncheon will be held Thursday, December 12, at the Salvation Army Community Center, 1007 E. Foster St., Kokomo. Luncheon begins at 11:30 a.m. and concludes at 1 p.m. A holiday will entertain all in attendance. Reservations are required by calling 765-456-3846 and are limited to the first 75.
The Russiaville Winter Fest is scheduled for Friday, December 13, from 6-8:30 p.m. at the Russiaville Fire Department, 140 E. Main St., Russiaville. Starting at 6 p.m., they will be stringing popcorn and cranberries and making handmade ornaments to hang on the town Christmas tree located in Brady Park. They will be the lighting the tree at 7:15 p.m. when Santa and Mrs. Claus arrive. Popcorn, hot chocolate will be served and they will have cookies to decorate. Breakfast With Santa will be held from 8-11 a.m. on Saturday, December 14, at the Russiaville Fire Department. They will be serving pancakes and biscuits and gravy. All donations benefit families in need.
The Lafayette Symphony Orchestra invites you to join them for their Holidays Around the World concert on Saturday, December 14, at 7:30 p.m.. The orchestra will perform festive songs from a variety of global traditions. Tickets are available at lafayettesymphony.org or by calling 765-742-6463.
The Purdue Extension Office of Clinton County presents 'Passing the Torch', providing a pathway for transitioning to the next generation, on Monday, January 6 from 10 a.m. to 2 p.m. in Edward Jones 4-H Community Building at the Clinton County Fairgrounds. Interested individuals need to RSVP by December 20 at http://bit.ly/2pxRXkW or by calling 765-659-6380, extension 1813.
The Ag Outlook Breakfast will be held Friday, January 17, from 7:30-10 a.m. at the Edward Jones Community 4-H Building at 1701 S. Jackson St., Frankfort. The breakfast is sponsored by The Farmers Bank. Interested individuals need to RSVP by January 10 and can do sell by emailing shanks7@purdue.edu or call 765-659-6380 extension 1813.
The Annual Clinton County Purdue Extension Dinner "Showcase of Excellence" will be held Wednesday, January 22 at 6 p.m. in the Edward Jones Community 4-H Building at the Clinton County Fairgrounds. Menu will include lasagna, garlic bread, salad, dessert and drinks. Table service will be provided. RSVP by January 13, Call 765-659-6380 ext. 1810 or email bperlee@purdue.edu.
Frankfort's local favorite son the Jason Wells Band will be performing once again in the Skanta Theatre on Saturday, January 25, at 7:30 p.m. Tickets will be $10 for this performance and are currently on sale at the Frankfort Community Public Library. Tickets are general admission. For information, call 765-654-8746.
The following is a schedule of Special Events in Frankfort, Clinton County and surrounding areas: Through January 1 — Holiday Festival of Lights, Frankfort; July 11-18, 2020 — Clinton County 4-H Fair.