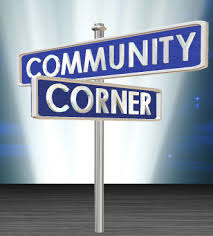 The Not-For-Profit Governance Workshop will be held Tuesday, October 29, from 9 a.m. to 3 p.m. at 51 West located at 51 W. Clinton St. in downtown Frankfort. Registration and continental breakfast will be held from 8:15-8:45 a.m. and the workshop does include lunch. Cost is $20 per person. Sponsors for this event are United Way for Clinton County, Community Foundation of Clinton County, The Farmers Bank and Beardsley & Company, CPAs. For RSVP/Registration, call the United Way at 765-654-5573.
The following events are coming up at the Delphi Opera House: September 19 — WBAA/DOH Concert Series — Christopher Layer, 7 p.m.; September 20 — WBAA/DOH — The Vivaldi Project; September 22 — WBAA/DOH Concert Series — Mark Ortwein JazzTet, 3 p.m.; September 27 — Jacob Joliff Band with The Brother Brothers, 7:30 p.m.; October 5 — Wine Bar with Mike Almon.; October 12 — The Way Down Wanderers.; October 19 — Tad Robinson, 7:30 p.m. Tickets and details: www.delphioperahouse.org or call 765-564-4300.
The Kilmore United Methodist Church Annual Fish Fry and Country Store with quilt raffle will be held on Tuesday, September 17, from 4:30-7 p.m. Tickets are $11 for adult and $5 for children.
The Frankfort Fire Local 705 Scholarship Golf Outing will be held on Wednesday, September 18. Registration is at 9 a.m. with a shotgun start at 10 a.m. This is a 4-Man Best Ball $60 per player and includes golf, lunch and two drink tickets. You can sign up at the Frankfort Fire Department office, 201 S. Clay St., or call 765-654-4329. Bring cash for games. There will also be longest drive, closest to the pin, yard sticks and raffle.
South Side Christian Church, 201 E. Markland Ave., Kokomo, is having a Rummage Sale on Thursday and Friday, September 19-20, from 8 a.m. to 4 p.m. both days. There will be a bake sale and craft sale. For more information, call 765-457-9357.
The 12th Annual Grandma's Cook-Off will be held Saturday, September 21, at 2 p.m. at Genda Funeral Home. To participate, plan to cook Grandma's favorite recipe, bring completed dish fully prepared with recipe and be present to win. There are four categories — main dish, side dish, soups and dessert. Each winner receives $300. To register, call 765-659-3356 by September 18.
Cornerstone Assembly of God at 5641 W. Mulberry/Jefferson Road, Frankfort, is having a Hog Roast & Car Show on Saturday, September 21, from 4-6 p.m.Tickets are $10 per person, ages 5-10 are $5 and those 4-and-under eat for free. For more information, call 765-296-8133.
Paul & Trae McQueen will be Ministering in Song at Eastside Christian Church, 1758 E. Walnut St., Frankfort at 6 p.m. on Saturday, September 21.
The Clinton County Soil and Water Conservation District recently launched its annual tree and shrub sale. All trees and shrubs are grown and shipped in 3-gallon containers. To request an order form, please contact the CCSWCD at leah.harden@in.nacdnet.net or call 765-659-1223, extension 3. Orders must be placed with payment prior to September 20. Tree pick-up is scheduled for September 27.
An Awareness Concert for the new WeCare Transition Home is scheduled to take place on Saturday, September 21, at 6 p.m. in Veterans Park. The WeCare Transition Home is a new facility in Frankfort that exists to help women achieve long-term recovery from addiction. Organizers ask you to bring your lawn chairs and come early for ice cream, pulled pork which will be available for purchase. The Singing Contractors will be performing at the concert.
The Harvest of Talents at Michigantown Christian Church will be held at 108 W. Second St., Michigantown, on Saturday, September 21, and Sunday, September 22. There will be a bazaar and auction on Saturday from 8 a.m. to 3 p.m. featuring many donated and homemade items, including furniture, baked good, Christmas items, home accessories, paintings, needlework, gift certificates, floral arrangements and more. Biscuits and gravy will be 8-10 a.m. and pulled pork will be 11 a.m. to 1 p.m. Freewill offering for meals. On Sunday, a bazaar and silent auction will be held 8 a.m. to 1 p.m. with chicken and noodle dinner from 11 a.m. to 1 pm. with tickets available at the door. Live auction is at 1 p.m. For more information, contact Rita Camden at 765-513-5677.
Witham Health Services is sponsoring the Witham Fashion Show and Luncheon on Tuesday, September 24, at the Whitestown Municipal Building, 6210 Veterans Drive, Whitestown. Registration begins at 11 a.m., lunch and show is from 11:30 a.m. to 1:30 p.m. Reservations are required. call 765-485-8771 or email cawalker@witham.org. Reserve your seat by September 17.
The following activities is going on at the Paul Phillippe Resource Center: 'The Young and the Breathless' Walking Group walks a different location every Tuesday at 1 p.m. unless they have a trip; Chair Yoga is being offered at the center by the Learning Network and will be the first and third Wednesday of each month until January when Line Dancing will begin; a Pancake Breakfast will be held at 9 a.m. on Thursday, September 26 to celebrate National Pancake Day and donations will be accepted; on October 11, there will be a Euchre Tournament for anyone 55-and-over. There is no fee, but they will need those who want to participate to call or come in to sign up. Prizes will be offered for first, second and third places. Call 659-4060 for more information.,
WILO and Clinton County Daily News.com are joining forces with Frankfort's Unified Neighborhoods (FUN) to recognize the unsung heroes of our community, and we need your help. If you know of someone who performs good works for Frankfort, submit his or her name for consideration for our monthly Community Heroes recognition. To do so, either pick up a nomination form at our studios — on Main Street in downtown Frankfort — or the Frankfort Community Public Library.
MarriageRestored is a weekend for couples who are in crisis or have been in crisis. It is not a marriage clinic, counseling session or sensitivity group, but rather an opportunity for couples to examine their relationship using a proven communication technique. The next weekend is September 20-22 in Indianapolis. For more information, contact Gary and Juanita Thayer at 877-844-2262 or office@marriagerestored.com.
Heart Connections Conference, a women's prayer conference, will be held Saturday, September 21, at the First Church of the Nazarene, 2056 E. Wabash st., Frankfort. Guest speaker will be Joy Wisehart. Childcare will be provided for children seven years and younger. If interested, please go to the website at www.f1naz.org or the sign-up sheets posted in the cafe. For more information, call 765-654-6387,
The 2nd Battalion 293rd Infantry Reunion will be Saturday, September 21, at the Logansport American Legion, Post 60 on Burlington Avenue. Meal will be served at 6 p.m. Please send $15 for a single ticket or $30 for a couple to William A. Mohler, 919 Daisy Street, Logansport IN 46946. Checks must be received by August 19, as this is how the meals will be ordered. Tickets may also be purchased at the door. Questions may be directed to Bill Mohler 574-721-6028, Barney Hyder 574-721-5820 or John Wilson 574-240-8612.
LARS (Life Around Rossville Schools) will meet Tuesday, September 24, at the Rossville Presbyterian Church at noon. All alumni, friends, staff, retired staff and teachers are invited. Lunch will be catered by Darrell Bailey of Custom Select Catering at $12 per person. Come and learn how you can nominate someone for the RHS Wall of Fame. For reservations, call 765-379-2268 or 765-379-2166 by September 20.
The annual Clinton County Chamber of Commerce Golf Outing 'Around The World in 18 Holes' will be held Thursday, September 26, at the Frankfort Commons Golf Course. Registration begins at 7:30 a.m. with a 8 a.m. shotgun start. Lunch and awards will be at noon. For more information, contact Jason at 765-654-5507 or jason@ccinchamber.org.
The Howard County Extension Homemaker Learn-N-Share Club and 23 Club will meet Tuesday, October 8, at 6 p.m. at Highland Park Church, 516 W. Sycamore St., Kokomo. The clubs will be working on crazy quilts which is a great way to use up scrap material. Everyone is welcome. For more information, call Nancy Newell at 765-457-7164.
Dr. Grace Mary Gouveia will teach a beginning genealogy class at the Frankfort Community Public Library on Thursday, October 10, at 6 p.m. in the Lower Level Meeting Room. The class will address the questions of how to begin your search, where to search and how to find information when searching. Cost is $2 and registration is required. Call 654-8746, visit myfcpl.org/calendar, or stop by the library.
Goodwin Funeral Home's Annual Pumpkin Giveaway will be held on Saturday, October 12, from 11 a.m. to 1 p.m. Come treat your family to a free pumpkin. Children must be accompanied by an adult. For more information, call 654-5533.
Ron Darrah will give a genealogy presentation entitled "They Went That Way" at the Frankfort Community Public Library on Thursday, September 17, at 6 p.m. in the Lower Level Meeting Room. Geography was often a determining factor in the lives of our ancestors. Learn how maps can lead you into a better understanding of your ancestors. Cost is $2 and registration is required. Call 654-8746, visit myfcpl.org/calendar, or stop by the library.
The Clinton County Immunization Clinic will accept walk-ins for immunizations needed for school or children on Medicaid or who are uninsured on Wednesday, October 23, from 1-7 p.m. in Room 3054 at IU Health Frankfort Hospital. Flu shots will be available at the October date. Also, on Wednesday, October 9, from 3-7 p.m., walk-in immunizations at the Clinton County Health Department for all ages, who are insured with commercial insurance or Medicare. School immunizations, flu and pneumonia shots will be available. Call 656-3350 for information.
The following is a schedule of Special Events in Frankfort and Clinton County: September 25 — Kaspar Media Senior Fair, 9 a.m. to 2 p.m.; October 5 — Frankfort Hispanic Heritage Festival at Veterans Park, 4-10 p.m.; October 12 — 4th Annual Frankfort Oktoberfest, 5-10 p.m.; October 26 — Trick or Treating with Downtown Merchants in Kirklin, 4-6 p.m.; November 15 — Ladies Night Out in Kirklin, 5-9 p.m.; November 22-January 1 — Christmas Celebration of Lights, Frankfort; December 7 — Christmas in Kirklin, 10 a.m. to 4 p.m.
The following is a schedule of Special Events in and around Clinton County: September 20-22 — Burlington Fall Festival in Burlington; September 21 — Depot Day Festival in Flora; September 27-29 — Festival of the Turning Leaves in Thorntown; October 5-6 — Feast of the Hunters' Moon Festival in West Lafayette; December 6 — Kokomo Home for the Holidays Celebration; December 7 — Greater Lafayette Christmas Parade.