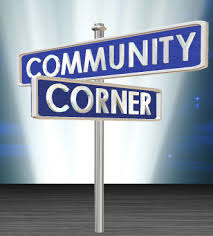 The following locations will be available for voting in the Primary Election coming up on June 2: Clinton County Courthouse (Second Floor) — Monday, June 1 (8-noon). Election Day Voting Centers (6-6) — Community Schools of Frankfort Administration Building; Colfax Christian Church; Rossville Bennett Hall; Kirklin Town Hall; Michigantown Christian Church; EMA Building in Frankfort; and Mulberry Police Station Garage.
The Indiana Health Department has announced the following COVID-19 Optum testing sites in the area: Frankfort High School Auxiliary Gymnasium; Kokomo Senior Center, 721 W. Superior St., Kokomo; and Lebanon High School, 510 Tiger Way, Lebanon. Hours for testing sites 8 a.m. to 8 p.m. Monday through Friday. You must register at https://lhi.care/covidtesting or by calling 1-888-634-1116.
There will be an American Red Cross Blood Drive at the First Evangelical Presbyterian Church, 352 W. Clinton St. in Frankfort on Thursday, June 11, from 11 a.m. to 5 p.m. Healthy individuals can donate by downloading the free Red Cross Blood Donor App, visiting RedCrossBlood.org by calling 1-800-RED CROSS (1-800-733-2767) or enabling the Blood Donor Skill on any Alexa Echo device. Donors are asked to make an appointment prior to arriving and are required to wear a face covering or mask while at the drive.
Summer Reading is June 15 to July 31 at the Frankfort Community Public Library and branches in Michigantown, Mulberry and Rossville. This year's theme is "Imagine Your Story" and will kick off on June 15 at noon with an Online Magic Show featuring Dan the Magician, created especially for the residents of Clinton County. This show will be available to view June 15-19 on the library's Facebook page, Facebook.com/myfcpl. For more information, call 654-8746.
Walk-In Clinics for the 2020-2021 Clinton County Immunization Clinic for children with no insurance or Medicaid are as follows: June 24 and August 26 from 1-7 p.m. on the Third Floor of IU Hospital. For children with private insurance, the clinics will be held on July 29 and September 30 at the Clinton County Health Department, 400 E. Clinton St., from 1-7 p.m.
The Hornet Hustle 5K Run/Walk will be held Friday, August 21, at 6 p.m. at the Rossville Town Park. This is a chip timed race that includes a T-shirt, awards and a paved out and back course. The race is during the annual Summer's End Festival which is held Thursday and Friday evenings and all-day Saturday. Pre-registration cost is $20 by July 1, $25 July 1 to August 20 and $30 race day registration which is cash only.
The following is a schedule of Special Events in and around Frankfort, Clinton County: July 2-4 — Haynes Apperson Festival, Foster Park in Kokomo; July 4 — Fourth of July Celebration at TPA Park;  July 11-18, 2020 — Clinton County 4-H Fair; July 13-18 — Howard County Fair in Greentown; July 31-August 1 — Ole Hickory Days in Colfax; August 7-23 — Indiana State Fair; August 21-22 — Summer's End Festival in Rossville; August 29 — Indiana Bacon Festival in Delphi; September 10-12 — Tipton County Pork Festival in Tipton; September 12 — Depot Day in Flora; September 18-19 — Back to the Fifties Festival in Thorntown; September 18-20 — Burlington Fall Festival; September 23 — WILO Senior Fair, 9 a.m. to 2 p.m.; September 25-27 — Festival of the Turning Leaves in Thorntown; October 10 — Frankfort Oktoberfest at Veterans Park; December 5-31 — Celebration of Lights at TPA Park.