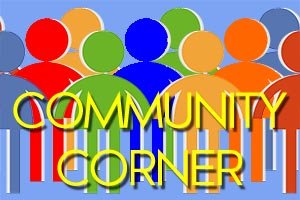 The following is a list of community events going on in Frankfort and all of Clinton County:
Cub Scouts Pack 338 of Frankfort is collecting used shoes for hurricane and flood victims. They can be in any condition and any kind of shoe. Individuals can drop off shoes at Mulberry Gas Station, Boys and Girls Club and Walmart now until Thanksgiving. Any questions, email boyscouting338@yahoo.com.
First Christian Church, 38 S. Columbia St., Frankfort, is having Weekly Nar-anon on Tuesdays from 7-8 p.m. Enter on Columbia Street canopy, down stairs and to the right.
Frankfort Middle School is having a talent show on Wednesday at 6 p.m. Tickets are on sale for $3 or at the door for $5. Interested people can call the middle school (659-3321) to order tickets.
Main Street United Methodist Church at 830 S. Main in Kokomo is having a Fall Bazaar on Thursday, November 16, from 9 a.m. to 2 p.m. at the Pantry Shelf. This includes homemade goods and their famous Main Street dry noodles, homemade candies, and attic treasures. There will be Chicken and Noodle Dinners, including mashed potatoes, green beans, biscuit, salad and drink available fro $8. Pie will be an extra $1 per piece, Sloppy Joes will also be available. Lunch will be served from 11 a.m. to 1 p.m. and carryouts are from 10 a.m. to 2 p.m. Call ahead orders can be done by calling 457-8248.
Roses in December is a community candlelight memorial service for those who have lost a loved one. Please join in as they remember them together. The event will be held on Sunday, December 10, at 6:30 p.m. at Faith Family Church, 508 W. Green St., Frankfort.
The following is a list of Special Events going on in the area: November 18 — WILO Bid and Save Radio Auction, 9 a.m.; November 23 — Thanksgiving Community Dinner, 11 a.m.-1 p.m. at Frankfort Neighborhood Center; November 25 — Small Business Saturday, 10 a.m. to 3 p.m.; December 2 — Frankfort Main Street Annual Christmas Parade in downtown Frankfort, "It's A Wonderful Life", 3 p.m.; December 2 — Santa's Hours at Veterans Park, Sunday 2-5 p.m.; Monday-Thursday, 6:30-8:30 p.m.; and Friday and Saturday, 6-9 pm.; December 2 — Main Street Express Tour — Tours will be held from 6-9 p.m. on the following dates (December 2, December 8 and 9, December 15 and 16; and December 22 and 23).