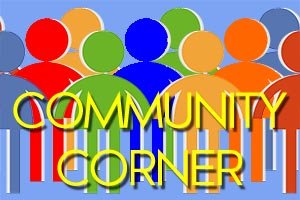 The following is a list of community events going on in Frankfort and all of Clinton County:
The City of Frankfort is having special events throughout the holiday. Santa's Hours at Veterans Park, Sunday 2-5 p.m.; Monday-Thursday, 6:30-8:30 p.m.; and Friday and Saturday, 6-9 pm.; Santa Express will take passengers to TPA Park from Veterans Park on the following dates from 6-9 p.m. (December  8 and 9, December 15 and 16; and December 22 and 23); TPA Park Lights will be every night through the new year.
Frankfort Main Street will be showing the movie 'It's A Wonderful Life' at 1 p.m. Saturday at the Frankfort Community Public Library. The movie is free. Those attending the event are encouraged to bring a non-perishable food item to the event that can be donated to local and area food pantries.
Breakfast With Santa presented by the Clinton Central Band Boosters will be held from 9-11 a.m. Saturday, December 9 at the Clinton Central High School Multi-Purpose Room. Cost is $5 and includes breakfast, crafts, games and a visit with Santa.
A Zumba Fundraiser will be held Saturday, December 9, in the Clinton Central Multi-Purpose Room, from 1:30-3:30 p.m. with two 45-minute sessions and a 15-minute break. Cost is $10 for one session and $15 for two sessions. Proceeds will benefit the Clinton Central cheerleaders heading to nationals in February.
The YMCA Sparkler/AOA Group will be hosting the annual Y Holiday Pitch-In Luncheon at noon on Friday, December 8. There will be a special preview of their Silver Sneakers exercise program at 11:30 a.m. as well as entertainment by the Clinton Central High School Steel Drums and caroling with Myron Chezem. Everyone is invited to lunch. You are asked to sign up at the service desk with what you will be bringing (the Y will provide turkey and ham). You need to sign up by December 7
The Frankfort Optimist Club's Annual Christmas Tree Sale is being held until December 10. Proceeds will support the Club's projects for area youth. This year, Boy Scout Troop #311 will be assisting and will receive a portion of the proceeds to fund troop projects. The tree sale location is behind Hawaiian Shaved Ice on State Road 28 in Frankfort, just west of the Dairy Queen. Hours are 4-7 p.m. Monday through Friday, 10 a.m. to 7 p.m. Saturdays and 1-7 p.m. Sundays.
Get in the Holiday Spirit with Oaklawn Acres Christmas Lights. Lights are on to December 30. Visiting hours are Sundays through Thursdays from 6-10 p.m. Friday and Saturday nights from 6-11 p.m. Oaklawn Acres is located two miles southeast of Rossville at the corner of 300 West and 800 North.
The Greentown Lions is putting on their 7th Annual Christmas at Pioneer Village at the Howard County Fairgrounds. They will be open Friday, Saturday and Sunday evenings in December, and each night the week of Christmas through Christmas Day. The 100-plus year old Round Barn is decorated and open for visitors. Santa will make his appearance each night in the Round Barn. New this year is a Lionel train traveling through the village in the barn.
Abilities Services Inc (ASI) is proud to partner with the Frankfort Community Library with a art exhibit that will be held in the Anna & Harlan Hubbard Gallery through December 20. Each piece of art will be available to purchase.  The pieces are handcrafted locally by an artist at Abilities Services, Inc.  ASI's creative art program and studio provides an opportunity for people with developmental disabilities to express themselves and explore their imaginations through art. Proceeds from the purchase of each piece go directly back to the artist as well as fund the continuation and enhancement of this program. Visit asipages.com to make a donation or make a purchase. For more information, please contact ASI at 765-659-4631
The Frankfort TPA Park will take you left over pumpkins, if not rotten, so they can feed them to the zoo pets. Individuals can drop off their pumpkins at the parks office.
Roses in December is a community candlelight memorial service for those who have lost a loved one. Please join in as they remember them together. The event will be held on Sunday, December 10, at 6:30 p.m. at Faith Family Church, 508 W. Green St., Frankfort.
The Historic Linden Depot Museum, 520 Main Street, U.S. Highway 231 in Linden is having its annual Christmas Open House. Admission is free. Hours of operation are Friday, Saturday and Sunday from noon to 5 p.m. Each year, the museum has an official Christmas ornament which visitors may receive with a $10 donation to the museum. this year the ornament is a wooden three-horse carousel that looks just like the vintage carousel on display. For more information, visit LindenDepotMuseum.org or call 765-427-3630 or 765-404-8560.
The Longest Night Service will be held at the South Side Christian Church, 201 E. Markland Ave., Kokomo on Thursday, Dec. 21, at 7 p.m. On this night, we pause to remember loved ones who have died or are not able to be with us for other reasons, and to acknowledge the grief caused by their absence during this season of joy.
The American Red Cross is holding a blood drive at the First Evangelical Church, 352 W. Clinton St., Frankfort, on Thursday, December 28, from 11 a.m. to 5 p.m. Make an appointment to give blood by downloading the free Red Cross Blood Donor App., visiting redcrossblood.org or calling 1-800-RED CROSS (1-800-733-2767).
The VFW Post in Frankfort has announced that the New Year's Eve entertainment will be the South Band from 8 p.m. to 1 a.m. on Sunday, December 31. Finger foods will be available. The kitchen will be closed.