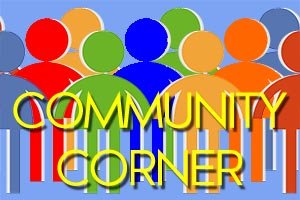 The Republican Lincoln Day Dinner will be held Thursday, June 24, from 6-8 p.m. at 51 West Event Center on Clinton Street in Frankfort. Guest speaker is State GOP Chairman Kyle Hupfer. Tickets are $30. For reservations, call 765-654-6323.
The next Thursday Thunder sponsored by the Clinton County Chamber of Commerce and Frankfort Main Street will be held Thursday, June 17, at Veterans Park in downtown Frankfort, from 5:30-8 p.m. There will be games, cars, costumes and food as well as hotrods, customs, motorcycles, rat rods, survivors, muscle, classics, trucks, bikes and more.
The Nashville Rising Stars Tour 2021 will be at the Farmers Bank Performance Center in Prairie Creek Park on Saturday, June 19, at 5:30 p.m. The Sunny Thurnall Band and the Kitchen Post Band will perform at 5:30 p.m., followed by Jason Pritchett at 8 p.m. Jennifer Mott will open for Pritchett. This is a free concert.
South Side Christian Church, 201 E. Markland Ave., Kokomo, is having its Chicken Noodles or Beef Noodles Curbside Order & Pick-up Only on Saturday, June 19, from 11 a.m. 2 p.m. Cost is $7 for quart and $4 for pint. Potatoes and green beans will also be available for $3 a quart or $2 a pint. There will be no dinners. Just quarts and pints only. Orders placed and picked up at the south entrance of the church. For more information, call 765-457-9357.
Arborwood by Shoup's is having an open house on Tuesday, June 22, from 4-9 p.m. Join them for the official unveiling of the newly remodeled Arborwood venue. Individuals can earn their entry to win exclusive prizes. Cash Bar along with appetizers with live music from Jerod Bolt. Grand prize drawn at 7:30 p.m.
The Clinton County Soil and Water Conservation District will host a workshop focusing on building soil resiliency in a changing climate on Thursday, June 24 at Mohler Farms, 7015 N. Caldwell Road, Lebanon. Registration begins at 7:45 a.m. and includes coffee and doughnuts. The program begins at 8:30 a.m. and ends at noon. Registration is required prior to June 22. Call 765-659-1223, extension 3, to register.
The Michigantown Lions Club Summertime Breakfast will be held Saturday, June 26, from 7-10 a.m. at the Lions/Alumni Building in Michigantown. This all you can eat breakfast will have homemade sausage gravy, biscuits, homemade scrambled eggs, sausage, pancakes, orange juice and coffee. The cost is a free will donation Sit down or carry out will be available.
The Rossville Farmers Bank is hosting a Free Community Shred Day on Saturday, June 26, from 9-11 a.m. at the Rossville Presbyterian Church Parking Lot, which is located just east of the Farmers Bank at 5434 W. State Road 26. Individuals are asked not to bring their shred items in plastic bags. There is a maximum of five boxes/bags per vehicle. This event will end once the shred truck is full. Individuals are also being asked to properly maintain social distancing and to remain in their vehicle and bank staff will remove the documents for shredding from your vehicle. For more information, call 765-379-2535.
The Golf "Fore" the Paws Cause Charity Golf Scramble will be held at the Frankfort Commons Golf Course on Saturday, June 26. For more information or to be an event sponsor, go to https://clinton-county-humane-society.perfectgolfevent.com/
United Way of Clinton County invites you to "Everyone Can Be a Hero" celebration on Tuesday, June 29, from 4-5:30 p.m. at Prairie Creek Park in downtown Frankfort. There will be free hot dogs, chips and drinks along with kids activities and a Super Hero Photo Station. The 2021 campaign goal announcement will be made and the 2020 campaign will be celebrated.
Frankfort Commons Golf Course will be the site of this year's Frankfort Foundation and the Frankfort Hot Dog Hall of Fame Golf Scramble on Friday, July 30. Shotgun start is at 12:30 p.m. Cost is $75 person and includes lunch and prizes. If you don't play golf, you can join the event for a casual Hall of Fame reception on the patio at Arborwood. Reception begins at 5:30 p.m. with cash bar and snacks. Contact Craig Mundell at 765-479-0212 or the Commons Pro Shop at 765-659-1324 with questions.
The 2021 Veterans Park Movie Night Series kicks off this weekend with 'Wonder Woman 1984' being shown. Other movies scheduled include Saturday, July 24 — Pets 2; Friday, August 6 — The Croods: A New Age; and Saturday, August 14 — Sonic the Hedgehog. All movies will begin at dusk. For more information, call 659-3422.
The following is a schedule of Festivals and Events in and around Clinton County for June and July: June 19 — Taste of Tippecanoe @ Downtown Riverfest Lafayette; June 24-27 — Kirk's Crossing @ Downtown Park, Kirklin; June 28 – July 4 — Boone County 4th of July @ Lebanon Memorial Park; July 1-3 — Haynes Apperson Festival @ Foster Park, Kokomo; July 3 — Canal Days @ Canal Park, Delphi; July 4 — TPA Park July 4th Festival, Frankfort; July 10-17 — Clinton County Fair @ Fairgrounds; July 12-17 — Howard County Fair @ Greentown; July 16-22 — White County Fair @ Reynolds; July 16-23 — Carroll County Fair @ Flora; July 17-24 — Tippecanoe County Fair @ Lafayette Fairgrounds; July 24 — Star City Blues & Jazz @ Main Street, Lafayette; July 30-31 — Hot Dog Festival @ Downtown Frankfort.