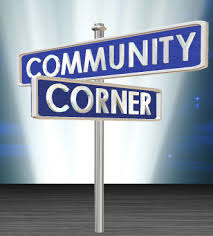 IU Health Arnett Hospital will be hosting a vaccination clinic the weekend of April 24-25, from 8 a.m. to 8 p.m. They have approximately 1300 vaccines available per weekend and they only provide the Pfizer vaccine so now is a great time to get your teen (16-17) scheduled. Parents/guardians are encouraged to go with their child (16 or 17 years old) to the appointment. If it is not possible, parents/guardians may provide written authorization that the minor can receive the Pfizer vaccine unaccompanied. To schedule an appointment, visit ourshot.in.gov or call 211. Anyone younger than 18 must receive the Pfizer vaccine.
Due to road closures, the Food Finders Mobile Pantry scheduled for 11 a.m. at the First Christian Church on Tuesday, April 20, has been moved and will be held at the Clinton County Boys and Girls Club, 1100 W. Green St., Frankfort, at the same date and time.
The Michigantown Lions Club is offering a Drive Thru Only Sunday Dinner on Sunday, May 2, from 11 a.m. to 2 p.m. at the Michigantown Lions/Community Building. Menu will include ham loaf, beef and noodles, mashed potatoes, seasoned green beans, applesauce, bread and butter and dessert. The cost is a free will donation.
Clinton County Chamber of Commerce and Frankfort Main Street announce the return of Thursday Thunder, which will be held on the first and third Thursdays of each month. The first one is scheduled for Thursday, June 3, at Veterans Park in downtown Frankfort, from 5:30-8 p.m. There will be games, cars, costumes and food as well as hotrods, customs, motorcycles, rat rods, survivors, muscle, classics, trucks, bikes and more.
The Immunization Clinic located at 1234 Rossville Avenue has announced they have Flu and Pneumonia vaccine available. Adults needing the pneumonia vaccine can call the Immunization Clinic at 765-659-6385, extension 1308 or 1309 for an appointment. Vaccine is available for those who have no insurance or those who have private insurance of Medicare. Appointment times are Tuesday and Thursday from 10:30 a.m. to 5:30 p.m. The clinic also wants to remind parents to get their children's school immunizations soon to prepare for the 2021-2022 school year.
Acoustic Jams on the Patio at Creekside Music located at 259 E. Clinton Street will be held every Wednesday in April from 6-8 p.m., weather permitting. Bring your instrument and join the fun. This is being done to celebrate International Guitar Month.
The 2021 Veterans Park Movie Night Series schedule has been released. There will be four movies shown this summer at the park. They are: Saturday, June 12 — Wonder Woman 1984; Saturday, July 24 — Pets 2; Friday, August 6 — The Croods: A New Age; and Saturday, August 14 — Sonic the Hedgehog. All moves will begin at dusk. For more information, call 659-3422.
The Clinton County Extension Homemakers are accepting applications for a $500 Career Advancement Scholarship. Applications are open to any current Clinton County graduating senior or adult furthering his/her education. Preference will be given to applicants majoring in Health and Human Services and/or related programs. Completed applications are to be returned to the Purdue Clinton County Extension Office, 1111 S Jackson St, Frankfort before 4 p.m. on Monday, May 3. Application packets are available in all county high school Counseling & Guidance Offices, The Purdue Clinton County Extension Office and online at http://purdue.edu/extension/clinton.
Shiloh United Methodist Church, 5741 W. 100 North, Kokomo is having a Rummage Sale on Saturday, May 8, from 8 a.m. to 2:30 p.m. in the Fellowship Hall of the church. Clothing and household items will be there along with lots and lots of everything else. There will be plenty of parking available.
The Frankfort Marines are trying to get the word out about their 2021 scholarships. They offer a $500 scholarship to each Clinton County High School. The scholarship is for a student who has a father, mother, grandparent or a step grandparent who was honorably discharged from the Marine Corps, Navy Corpsmen, or is on active duty. Students can go to the high school guidance counselor for an application. Forms must be returned by April 23. For more information, contact LeRoy Zook at 765-659-2384.
The 7th Annual Boone County Senior Services Inc. (BCSSI) is having an Art and Photography Contest for those age 60 or over by April 28. Entries are due to the Lebanon Public Library, 104 E. Washington Street on Wednesday, April 28, between the hours of 1:30 and 3:30 p.m. Artwork will be judged Thursday, April 29. Entries will be accepted in the following categories Painting (Oil, Acrylic and Watercolor judged together) Amateur and Advanced and Photography (Natural and Computer-Enhanced). For more information, contact Anita Bowen or Barb Carrell at 765-482-5220 or 317-873-8939, or visit bcssi@booneseniors.org.
The Farmers Bank will hold their free Community Shred Day from 9-11 a.m. on Saturday, May, 1 at 9 East Clinton Street. Residents are being asked not to bring items to be shredded in plastic bags.
The Friends of the Frankfort Library invites you to 'In The Trenches of World War I' during the month of May at the Frankfort Community Public Library. The month-long programs are in conjunction with the Friends Annual Meeting that will be held Friday, May 14, at 6 p.m. in the Skanta Theatre. Social distancing and masks are required. Programs and exhibits, which begin May 6, are free and open to the public. For more information, call the library at 765-654-8746 or go to myfcpl.org.
The Dawg House of the Frankfort Middle School is sponsoring its Spring Fling Craft Show on Saturday, May 8, from 9 a.m. to 2 p.m. at the Middle School located at 326 N. Maish Road in Frankfort. The concession stand will be open and masks are required. Vendors can contact Cathy Stout at 659-3321 or at stoutc@frankfort.k12.in. for more information.
The Boone County Chamber 16th Annual Golf Outing will be held on Wednesday, June 9, at Ulen Country Club in Lebanon. Registration begins at 10:30 a.m., followed by lunch at 11 a.m. and shotgun start at noon. A 19th Hole Par-Tee will be held immediately following play. Registration and sponsorship information will be available soon.
Frankfort Commons Golf Course will be the site of this year's Frankfort Foundation and the Frankfort Hot Dog Hall of Fame Golf Scramble on Friday, July 30. Shotgun start is at 12:30 p.m. Cost is $75 person and includes lunch and prizes. If you don't play golf, you can join the event for a casual Hall of Fame reception on the patio at Arborwood. Reception begins at 5:30 p.m. with cash bar and snacks. Contact Craig Mundell at 765-479-0212 or the Commons Pro Shop at 765-659-1324 with questions.