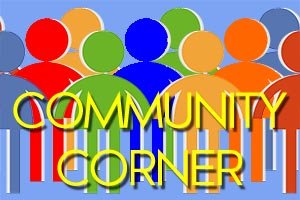 The next Thursday Thunder sponsored by the Clinton County Chamber of Commerce and Frankfort Main Street will be held Thursday, September 2, at Veterans Park in downtown Frankfort, from 5:30-8 p.m.
Frankfort Rotary is hosting a free "Heroes of Hope" event on Saturday, August 28, at the Clinton County Fairgrounds. "Heroes of Hope" is designed to improve quality of life for area residents by providing family portraits, groceries, COVD vaccines, haircuts, health screening shoes and socks, bike helmets, child care option desk, car seat inspection, Kids Zone with bounce houses, trains and much more.
Union Baptist Church at 8280 E. County Road 800 North in Forest, is having a Hot Dog/Coney Dog Supper on Saturday, September 4, from 5-7 p.m. Menu includes hot dog, coney dog, baked beans, potato chips and cookies. Cost is $5 for this drive-thru event.
The Annual Big Democratic BBQ will be held the Saturday after Labor Day (September 11) from 4-7 p.m. at the Michigantown Community Center. A freewill offering will be taken.
The Clinton County Chamber Golf Outing will be held on Wednesday, September 15, at 8 a.m. The Chamber has planned a new menu, new prizes and a more fresh event. This is open to members and non-members alike. Lunch is catered by Shoups Country Foods and that will be held in the newly remodeled Arborwood. Cost is $90 per person.
The Harvest of Talents will be held at the Michigantown Christian Church, 108 W. Second St., Michigantown on Saturday, September 18, and Sunday, September 19. Bazaar and silent auction will be held with baked goods, crafts, furniture, gift certificates, gift baskets and needlework. Meals will be served. Schedule of events on Saturday will be 8-3 (Bazaar and silent auction), 8-10 (Biscuits and Gravy) and 11-1 (Soups and Pulled Pork). Sunday's schedule at 8-1 (Bazaar and silent auction), 11-1 (Chicken and Noodles lunch) and 1 p.m. (Live auction). There is free admission and everyone is welcome. All proceeds provide food to fight hunger around the world through IDEA (International Disaster Emergency Service). For more information, contact Rita Camden at 765-513-5677 or Rcamden@ides.org.
The Kokomo and Frankfort Living Alternative Pregnancy Resource Centers will hold their Annual Life Banquet at the Kokomo Event and Conference Center, 1500 N. Reed Road, Kokomo, on Tuesday, September 28, from 7-9 p.m. Doors will open at 6:30 p.m. and the banquet theme this year is 'Summit of Hope.' J.J. Jasper will be the featured speaker. There is no charge to attend the banquet which will also feature an overview of the mission and services of the Pregnancy Resource Centers and dinner will be provided. Registration is required by September 21. For more information, call 765-659-2444 or 765-454-5566.
The 32nd Annual WILO Senior Fair will be held Wednesday, September 29, from 9 a.m. to 2 p.m. at the Community Life Center, which is behind the First Church of the Nazarene at2056 E. Wabash St., or right across from Frankfort High School. This event is for seniors age 50 and above. There will be free admission, door prizes and fun, visit over 45 booths from area businesses and organizations, free breakfast, free lunch, free health screenings, play Bingo, entertainment on stage along with flu and pneumonia shots. Park in the high school lot, then ride the Frankfort Main Street shuttle to and from the Senior Fair. For more information, contact Mike or Liz at 765-659-3338 or 800-447-4463.
Galveston United Methodist Church at 515 S. Maple St., Galveston, is having a Chicken Noodle Supper from 5-7 p.m. on Thursday, September 30. Meal includes chicken and noodles, mashed potatoes, green beans and applesauce. This is a drive through event only. Tickets are $10 for adults, $5 for children ages 3-12, and those two and under are free.
The following is a schedule of Festivals and Events in and around Clinton County through the reminder of 2021: August 27-28 — Summer's End Festival at Rossville; August 28 — Indiana Bacon Festival at Downtown Square and Central Plaza in Delphi; August 31 — Overdose Awareness Day at Prairie Creek Park, 5-9 p.m.; September 9-11 — Tipton Pork Festival; September 10-12 — Burlington Fall Festival at Community Park; September 11 — Boone County Flavor Fest at Whitestown Municipal Complex; September 11 — Fast Harvest Festival at Prairie Creek Park; September 12 — Whitestown Beer Festival at Whitestown Municipal Complex; September 17-18 — Back to the Fiftees Festival in Boone County; September 18 — Hispanic Heritage Festival at Prairie Creek Park; September 18 — Global Fest in West Lafayette; September 18-19 — Koh-Koh-Mah/Foster Living Encampment at Russiaville; September 24 — Boone County Treasure Hunt at Boone County Fairgrounds; September 24-26 — Festival of the Turning Leaves in Thorntown; September 24-26 — Lincoln's Lebanon at Civil War Reenactment at Memorial Park; September 25 — Depot Day in Flora; Wednesday, September 29 — WILO Senior Fair, 9 a.m. to 2 p.m.; November 27 – December 30 — Christmas at the Seiberling in Kokomo; November 27 – January 1 — TPA Park Holiday Festival in Frankfort; December 4 — Frankfort Christmas Parade, 3 p.m.; December 4— Christmas at the Canal in Delphi; December 4 — Russiaville Winter Fest in Downtown Russiaville; December 4 — Greater Lafayette Christmas Parade in Downtown Lafayette; December 4 — Christmas in the Cabin and Parade at Lebanon Memorial Park.