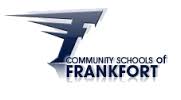 The Community Schools of Frankfort Board of Education approved a new two-year contract with the Frankfort Education Association (FEA) Tuesday night.
The contract calls for a seven percent increase over the next two years and is the first contract for more than a year in at least the last 10 years.
"This is something that we've been hoping we could do for our teachers because the critical nature of having outstanding quality teachers in our school corporation is vital," said CSF Superintendent Joel McKinney. "Retaining our teachers and attracting quality teachers for the Community Schools of Frankfort is what's good for kids and we think a contract like this says that to our teachers. It's the biggest we've done in many, many years."
McKinney says other districts are doing similar contracts.
"They're frontloading it like we are or they're spreading it out and doing some really good things for teachers," said McKinney. "Our legislators provided a bump of exactly 3.5 percent to our basic grant funding foundation for this year."
McKinney added they are anticipating a similar bump again next year. This is a way the district get the teachers to a starting salary of $40,000 by next year.
The new contract is effective from July 1, 2021, through June 30, 2023. Also, changes were made to the benefit package with a minute increase in rates, but an improvement in coverage.
Another way of getting that to happen is by approving a reduction of appropriation and as well as a transfer resolution to the Operations Fund.
"The things that we struggle with is the circuit breaker or the property tax cap," said McKinney. "When that affect us to the tune of about $1.5 million this year less than what we need. We know what we need primarily for capital improvements, maintaining our facilities, technology and transportation."
McKinney added bus replacement also gets thrown into this category.