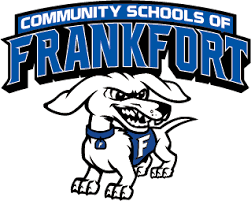 Four years ago, the Community Schools of Frankfort Board of Education officially opened the doors on a $30 million renovation to Frankfort High School which opened in 1976.
Now, the Board of Education would like to do a similar renovation to the Frankfort Middle School, which opened in 1987.
During a public walk through Wednesday night, school officials, along with the same group of people that renovated the high school, toured the Middle School, unveiled a $22 million project which showed many of the same problems the high school had prior to its renovation.
"The roof's number one because if we don't take care of it, we'll have bad ceiling tiles and we'll have tiles that come up off the floor," said Assistant Superintendent Dr. Matt Rhoda, who becomes the new school superintendent on July 1. "Then the safety of the school is number two. They're probably one and two together. We've got to move that office to the front. We've got safety concerns with people being able to just walk into the building."
Rhoda also mentioned a third problem that has to be dealt with classroom space and classroom wall outlets.
"As you went through, you can see we don't have a lot of outlets in those rooms and you can't put them along those partition walls," said Rhoda.
Other problems were not enough space in the cafeteria and music rooms, windows and general lighting fixtures are outdated, boiler rooms are also outdated with huge, somewhat inefficient, boilers plus there are huge spaces like around the current office and upstairs on the second floor, particularly in the wrestling room. Also, the building needs to be updated to meet meet American Disabilities Act concerns and it also mentioned that there is no air conditioning in the gymnasiums and the public parking area needs to be torn out and made bigger.
Rhoda was asked if they can keep the project under the proposed cost.
"I think we'll quickly see what we need to cut out and we're hopeful we can," said Rhoda. "We've worked with this team on the high school project. We were able to come under budget and add more space. This is tax neutral project and we're not asking our taxpayers to increase their tax rate by any means."