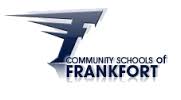 The Community Schools of Frankfort are looking for individuals who would be interested in filing a school board member vacancy for District 6.
The School Board is currently seeking an individual to Replace Mark Sheets who is resigning effective February 22, 2021.  This vacancy positions' current term of service extends through December 31, 2023.
Eligibility Requirements:
Candidate must have resided within the represented district for at least one year.
Candidate must be at least 21 years of age.
Candidate must be registered to vote within the district he/she will represent.
The Community Schools of Frankfort Board meetings are conducted on the 2nd Tuesday of every month at 6 p.m.  If Executive Board meetings are required, every effort is made to schedule these at 5 or 5:30 p.m. prior to the regular meeting.
If you are interested in applying for this position, please send a letter to Sandy Miller, President of the School Board, to include the following:
Your reason to serve on the school board,
A brief history of employment and any volunteer experience (or attach your resume)
Include address and contact telephone number, and
References with contact telephone numbers are encouraged.
Application Letter due by noon March 8, 2021.  Please send letter to: 
Sandy Miller, President
Community Schools of Frankfort
2400 E Wabash Street
Frankfort, IN  46041