The Crossing School serves 92 high school students from the Clinton County area. Several Crossing students will soon graduate, earning their high school diploma in December and graduate in January. Four times each year the Crossing School connects with families with a "Family Night".
The purpose of family night at the Crossing School is to allow students, siblings, parents, faculty, administration and board members to interact with each other, ask questions, share a meal and just have fun celebrating the Crossing education experience.
Tuesday evening Crossing Family Night included four stations for all to enjoy.
Kona Ice
Bounce House
Resource Room of Free Items
Lasagna dinner prepared by Linda Barnett
The Crossing School holds 4 family nights annually. This family night was supported by a grant from North Central Health. Healthy Communities wrote the grant and this three year grant expires this year.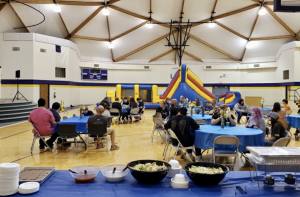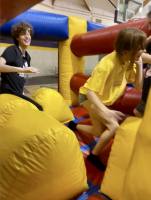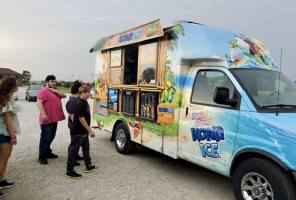 Campus Administer Marrisa Mills helped co-ordinate the evening event. Crossing School Board of Directors served the Lasagna dinner with green beans, garlic bread, salad and cake from Linda Barnett.
Approximately 85 people attended family night at the Crossing.