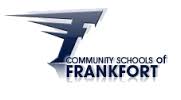 With money left over from the $30 million renovation project at Frankfort High School, the Community Schools of Frankfort Board of Education are looking into purchasing an electric sign to replace the current old sign at the corner of Walnut Avenue and Maish Road.
"We have paid all of our construction bills on the high school and we still have some money left," said Superintendent Don DeWeese Tuesday night. "The board has decided we are going to purchase a new sign. There's enough money left over that we're going to do that and a couple of other items that we weren't able to get done during the project."
The electric sign will have a price tag in the neighborhood of $45,000 to $50,000. The other two projects were not mentioned.
DeWeese did say that the remaining funds must be spent.
"That is money that must be spent on Frankfort High School," said DeWeese. "It (the projects) must add value or be an improvement to the property at Frankfort High School."
The board is scheduled to make a decision at its next meeting on Tuesday, July 9, at 6 p.m.
In other action, DeWeese said it was time to do with the Riley Property.
"We're going to actively begin a process of securing an agency to give us an appraisal on the eight or nine acres that we have that's formerly known as the Riley Property," said DeWeese. "We feel there is interest in this area. We know the City of Frankfort would like to have more houses available."
DeWeese added this is an important piece of property for several reasons.
"It's very important to our board that the community get some dollars back for that because the Community Schools of Frankfort and the community taxpayers own that property," said DeWeese.
The board also announced that Chip Dale will be the new assistant principal at Frankfort Middle School. Dale, who was the athletic director at FMS, replaces Jim Quirke, who resigned last month from that position.
"Chip has been our athletic director at Frankfort Middle School for the past year," said DeWeese. "Chip came through two rounds of interviews and came out as our number one choice. We see him as a good decision maker and we have real high expectations."
To replace Dale, the board named Josh Marshall as the new athletic director at FMS. Marshall had been teaching fifth grade at Green Meadows and was named as the Teacher of the Year within the entire school district.