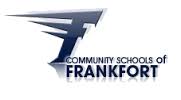 The Community Schools of Frankfort Board of Education took care of all their administrative openings with the hiring of two assistant principals Tuesday night.
The board hired Sandra Mitchell as the new assistant principal at Suncrest Elementary School and Brandon Doub was named the new assistant principal at Green Meadows Intermediate School.
"We think we hit the jackpot with the hiring of these two people," said Superintendent Joel McKinney.
One thing that the Community Schools of Frankfort will be in the market for in varsity athletic coaches as six coaches resigned.
The coaches who resigned are Nate VanDuyne (boys' basketball), Tim Galati (track), Matt Britt (girls' basketball coach), Kelli VanDuyne (girls' tennis), Chris Butler (soccer) and Will Robbins (swimming).
"We've got to really double down and look for the some of the best of the best who can help out our athletics," said McKinney. "(Frankfort High School Principal) Cindy Long and (FHS Athletic Director) Ed Niehaus are up to the task."