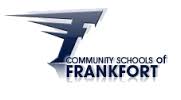 The Community Schools of Frankfort hired an assistant superintendent and a building principal for Suncrest Elementary School Tuesday night at its board meeting.
CSF hired Greencastle Middle School Principal Scott Weltz as its new assistant superintendent and elevated Suncrest Elementary School assistant principal Diane Vielee to principal.
"He will be working with  principals at elementary, middle school and high school but in particular working with our middle school and high school about building the vision for kids learning and understanding the different pathways that they can into," said Assistant Superintendent Dr. Matt Rhoda, who becomes the full-time superintendent July 1.
Rhoda said that is going to be a focus in the future.
"When kids leave the Community Schools of Frankfort they're going to have a post-secondary plan whether it's college or career," said Rhoda. "We want to give them the experiences and we want to get them into high school dual credit classes so it helps fund whatever they do outside of high school."
Vielee has been with the Community Schools of Frankfort as an assistant to principal Stephanie West.
"She brings to Suncrest a knowledge of what high expectations needs to be for academic achievement and she also brings her leadership skills," said Rhoda. "She knows how to build trust with her staff there this year. It's great to bring her on board."
The Board of Education decided to add two other projects to its renovation of Frankfort Middle School — lights at the high school football field and redoing the entire track at the FMS.