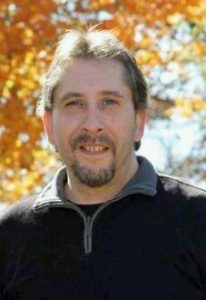 Curtis Edward Hawk, 54, of Rossville, passed away at his home on Wednesday, January 5, 2022.  He was born June 14, 1967, in Lafayette, to Edward A. Hawk and Virginia L. (Reifert) Cox.
Curtis attended both Rossville and Western Schools, earned his GED, and attended some classes at Purdue University.  He was a lifelong worker in food service, most recently employed at Rossville Liquor Store.  He was an 8-year member of the Indiana National Guard, Company B, 738th Maintenance Battalion in Kokomo, and attended Boot Camp at Ft. Knox, Kentucky.  Curtis was a "big dreamer" and had wanted to someday own his own restaurant.  He was a nice guy with a kind soul and huge heart who would do anything for anyone at any time and considered himself a "squeaky knight."
Curtis is survived by his father, Edward Hawk of Delphi; mother, Virginia Cox of Rossville; sisters, Natalie (Roberto) Mántica of Peru, Indiana, and Tamara (Doug) Sibbitt of Marseilles, Illinois; and nephews, Derrick and Michelle Sibbitt and their children, Rylann, Daxton and Quinton; Jacob and Amy Sibbitt and their son, Ashton; Roberto and Katie Mántica, who are expecting their first child; and Marco and Lauren Mántica.
He is preceded in death by his stepparents, Donald Cox and Carmelita Hawk.
Visitation will be Monday, January 17, 2022, from 2:00 p.m. to 4:00 p.m. at Genda Funeral Home ~ Rossville Chapel.  Messages of condolence may be left at www.gendafuneralhome.com.