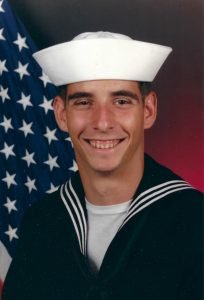 Daniel Ray Pope, 52, of Kempton, passed away on January 1, 2022, at IU Methodist Hospital, Indianapolis.  He was born March 25, 1969, in Peoria, Illinois, to Charles David and Barbara Ann (Carter) Pope.
Daniel graduated in 1987 from Eureka High School in Illinois before joining the U.S. Navy.  He worked as an industrial engineer at Caterpillar in Peoria before moving to Frankfort and working at Frito Lay.  Dan enjoyed woodworking, loved the Dallas Cowboys, being outside in general, and had seen 52 summers.
Daniel is survived by his companion, Donna Eggert; brother, David (Denna) Pope of Aurora, IL; sister, Kelly (David) House of Reno NV; stepchildren, Joshua (Liz) Olson, and Hailey (Kristina) Olson; three step-grandchildren; and long-time friend, "My Diane" (Hill).
He is preceded in death by his parents.
No services are being planned.  Burial will be in Fort Snelling National Cemetery in Minnesota.  Memorials in Daniel's honor can be made to the Roudebush VA Medical Center; 1481 W. 10th Street; Indianapolis, IN  46202.  Online condolences may be directed to www.gendafuneralhome.com.