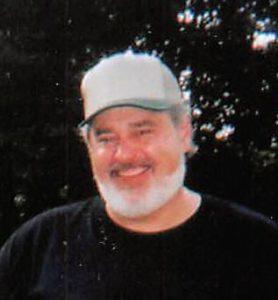 David O. "Trapper" Fisher, 61, Frankfort, passed away Wednesday, November 15, 2023, at his residence.  He was born on April 19, 1962, in Frankfort to David E. and Carolyn (Good) Fisher.  He married Melany "Melvin" Cox on January 22, 1982, and she survives.
Trapper was a Clinton Prairie graduate in 1980.  David worked several jobs through his years.  He was a jack of all trades.  He worked at Matthews Wire & Wood, and was self-employed doing carpentry and plumbing and any challenge and work he could take on.  He enjoyed fishing, scrapping and recycling, and gardening.  He loved being outdoors and keeping his hands busy.  He loved his family and spending time with them and enjoying the simple things in life.
Along with his wife of 41 years, Trapper is survived by his father; daughters, Melany Dawn (Joey Shields) Fisher, Jennifer Fisher, and Kimberly Ragan; a son, Mathew Fisher; siblings, Patty (Jim) Cox and Donnie Fisher; nine grandchildren; and a great-granddaughter.
Trapper was preceded in death by his mother and a sister, Barbara Mooneyhan.
A visitation will be held Sunday, November 19, 2023, from 1 to 5pm at Day & Genda Funeral Home in Frankfort.  Memorial contributions may be made to the family to assist with funeral expenses.  Messages of condolence may be left at www.dayandgenda.com.