Deborah "Jeannie" Scott, 77, of Frankfort, passed away August 16, 2022 at IU Health Arnett Hospital in Lafayette.  She was born on July 26, 1945 in Frankfort to Paul E. and Geneva Mae (Bibble) Bond.  She married Melvin Scott in September of 1966 in Frankfort and he survives.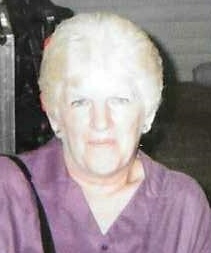 Jeannie was a lifelong Frankfort resident and 1963 graduate of Clinton Central High School.  She had worked for Zachary's for 5 years, Exide Battery for 5 years, and Emerson Controls for 10 years, retiring in 2008.  She loved being with her grandchildren and enjoyed being a homemaker and knitting.
Surviving along with her husband: Melvin are her Children: Melissa Harris of Frankfort, Sheila Hutchison of Frankfort, Barney Scott of Lafayette, Brian Scott of Frankfort, Christie Denman of Frankfort, Josh Scott of Frankfort, and Melvin E. Scott of Frankfort; Brother: Phillip (Connie) Bond of Frankfort; 13 Grandchildren; and 8 Great-Grandchildren.  She was preceded in death by her parents and 3 brothers: Allen, Michael, and George Bond.
Friends may visit 4-6 p.m. Friday, August 19, 2022 at Archer-Weston Funeral & Cremation Center, 501 E. Clinton Street, Frankfort.  No Funeral Service is planned.  Memorial donations may be made in Jeannie's honor to the Clinton County Humane Society, P.O. Box 455, Frankfort, IN  46041.  Please visit archerweston.com, where you may share a message with the family.