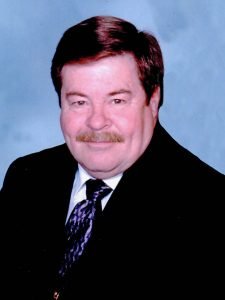 Donald "Don" Ray Robertson, 78, of Mulberry, passed away peacefully on Tuesday, January 4, 2022, at Franciscan Health in Lafayette. He was born in Chicago, Illinois, on August 9, 1943, to William and Ruth (Huffer) Robertson. He married Sandra Pugsley June of 1986; she survives.
Don graduated from Clinton Prairie High School. He worked at General Battery as a maintenance man for 20 years, and then worked for National Seal, retiring in 2005. He enjoyed camping and collecting antiques, and in his younger days, coaching little league and riding horses. He was a member of Dayton United Methodist Church.
Surviving alongside his wife are his children, Shane (Shawn) Robertson of Bringhurst, Rhonda (Greg) Jahn of Whitestown, Michele White of Lafayette, and Michael (Deann) White of Frankfort; sister, Mary Grove of Ft. Wayne; five grandchildren; and four great-grandchildren.
He is preceded in death by his parents and one sister, Janet Fiala.
Visitation will be Monday, January 10, 2022, beginning at 9:00 a.m. until the start of the funeral service at 11:00 a.m. at Genda Funeral Home ~ Frankfort, with Eric Schneider officiating.  Entombment will be at Green Lawn Cemetery.
Memorial contributions in Don's honor may be made to St. Jude Children's Hospital. Online condolences may be directed to www.gendafuneralhome.com.