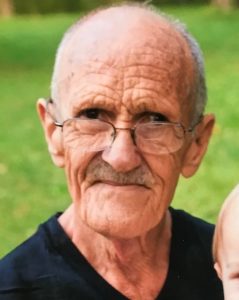 Donald William Watson, 80, of Rossville passed away on Tuesday, January 9, 2018 at Franciscan Health Lafayette East. He was born September 23, 1937 in Carroll, Illinois to Alonzo Franklin and Leola Mabel (Farrow) Watson.
Donald worked as an auto mechanic at local car dealerships including the former Ray Rudd and Mann Chevrolet dealerships.
Surviving family includes four children, Donald Watson of Rancho Cucamonga, California, Marianne (John) Watson of Sparta, Illinois, Cheryl (Bill) Amsler and Richard Watson of Rossville; 11 grandchildren; several great-grandchildren; one brother, Mike (Ann) Watson of Centalia, Illinois and one sister, Judi Sullivan of Bardwell, Kentucky.
The family will gather privately for services at a later date. Donations in memory of Donald may be made to your local humane society.  Arrangements have been entrusted to the Genda Funeral Home – Rossville Chapel.  Online condolences may be made at www.gendafuneralhome.com