Dr. Samuel H. Power Jr., 73, of Frankfort, died April 15, 2021 at Witham Hospital Extended Care, Lebanon, Ind.  He was born February 12, 1948 in Clinton County, Ind. to the late Samuel H. Power Sr and Mary M. (Bojinoff) Power.  He was formerly married to Monica L. Ridenour.
He was a 1966 graduate of Frankfort High School and a graduate of Indiana University with a degree in Optometry.  He was a long-time eye doctor in Frankfort with his office being on 1608 E. Wabash St. and a lifelong Frankfort resident.  He formerly attended St. Matthew United M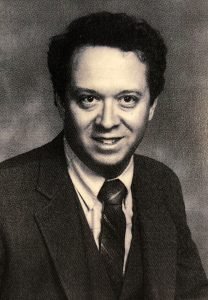 ethodist Church and was a former member of the Frankfort Jaycees, Frankfort Kiwanis, and the Indianapolis Ski Club.  He loved history, traveling to historic sites and I.U. Basketball.  Sam enjoyed his practice, his patients and believed in Community Service.
He is survived by a son:  Samuel H. Power of Bloomington, Ind., sister:  Donna (Brent) Threlkeld of Indianapolis, nieces & nephews:  Ashley Nichols Blevins, Claire Threlkeld Januils, Jeff Threlkeld and Scott Threlkeld, and nine grand nieces and nephews.
Funeral Services:
 Private family services were held.  Entombment was in Clinton County Mausoleum, Green Lawn Cemetery.  Memorial donations may be made to Clinton County Humane Society, P.O. 455, Frankfort, IN  46041. Goodwin Funeral Home, 200 S. Main St., Frankfort assisted the family with arrangements.   Please visit goodwinfuneralhome.com, where you may share a personal message with the family.