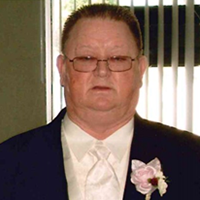 Eugene Bell, age 81, was born August 12, 1938 in Wayne County, KY. The son of the late Renie Phillips and Robert "Bob" Bell. He went home to be with the Lord on November 1, 2019 at his home in Rocky Branch after a short illness.
He is survived by his wife, Thelma Hancock Bell; whom he married on June 28, 2008.
He married Donna Brumbarger Bell on December 4, 1965 who passed away April 10, 2006. To this union one daughter survives: Donna Rae Little of Peru, IN.
Also surviving are three step-children: Robert Lee Hancock of Delphi, IN, Joyce Poe of Elwood, IN, and Denita Gray of Moores Hills, IN; six grandchildren, 4 great grandchildren, all who reside in Indiana; along with many nieces and nephews, relatives and friends who mourn his passing.
He is also survived by his siblings: Lonnie Mary Sears, Josie Gregory Alma Sue Vaughn, Rosetta Spradlin, and Robert Bell.
He is preceded in death by his siblings: Frances Heath, Audrey Bell, Reba Bell, Geraldine Roberts, Ottis, Curtis, Alvin, Dallas, Dennis, Ernest and Wayne Bell,
Eugene had accepted Christ as his Lord and Savior in October 2009 and was a member of Mt. Carmel Baptist Church until his passing.
The family will receive friends on Monday, November 4, 2019 between 5 pm—8 pm in the chapel of the funeral home. Funeral services will be held Tuesday, November 5, 2019 at 10 am at the Hicks-Vaughn Funeral Home Chapel with Bro. Kenneth Thompson officiating. Burial will be in the Quinton Cemetery in Bronston.Hicks-Vaughn Funeral Home of Monticello, KY in charge of the arrangements.