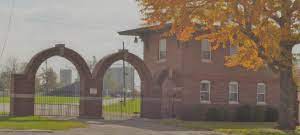 Anyone in Clinton County who has an interest in the history of the Clinton County Fairgrounds is invited to an organizational meeting of the Clinton County Fairgrounds Historical Society at 6:30 p.m. on Tuesday, November 16, in the Clinton County Fair Council's office in the Edward Jones Building.
According to Fairgrounds Historian Skip Davis, "The goal of this meeting is to organize the society, begin guiding the process of continued research and begin the process of establishing "Landmark Status" for the Wait Station, located at the northwest corner of the fairgrounds."
For those who cannot attend on this date but would like to participate, Davis asks, "Please let me know your wishes by phoning the Fairgrounds History Project answering service at 765-357-3495.  Davis says he will return your call.