The Farmers Bank unveiled their new branch office in Rossville Tuesday afternoon with a grand opening. Farmers Bank President and CEO Karen Gregerson was asked how it feels for the bank to be in Rossville.
"We are so excited to come to Rossville," said Gregerson. "A community like Rossville needs a community bank like The Farmers Bank to get the service they deserve. People have come into the Frankfort office to open accounts."
The bank, which is located at 5450 W. State Road 26 in Rossville or right next to the Flour Mill Bakery, will officially open on Monday, February 5. Hours will be 9 a.m. to 5 p.m. Monday through Thursday, 9 a.m. to 6 p.m. on Friday and 9 a.m. to noon on Saturday. The bank will also have a 24-hour drive-up ATM.
Besides Frankfort, the Farmers Bank has branch offices in Kirklin, Lebanon, Michigantown, Mulberry, Noblesville, Sheridan and Wesley Manor in addition to the new location in Rossville. Gregerson was asked if they will be opening facilities in other communities.
"We are going to take a strategic look where we might need to place branches," said Gregerson. "We've had a lot of great success with community banking. We want to go to markets that are not being adequately served."
The Farmers Bank in Rossville in also having a grand opening special. For every customer opening a new account on or before March 5, the Farmers Bank will donate $20 per customer to the Rossville Education Foundation up to $5,000.
The Farmers Bank is a $550 million asset organization chartered in 1876 with headquarters in Frankfort. The Farmers Bank is locally owned and operated with 10 banking offices located in Central Indiana providing retail, business, trust and asset management, investment, mortgage and electronic banking services.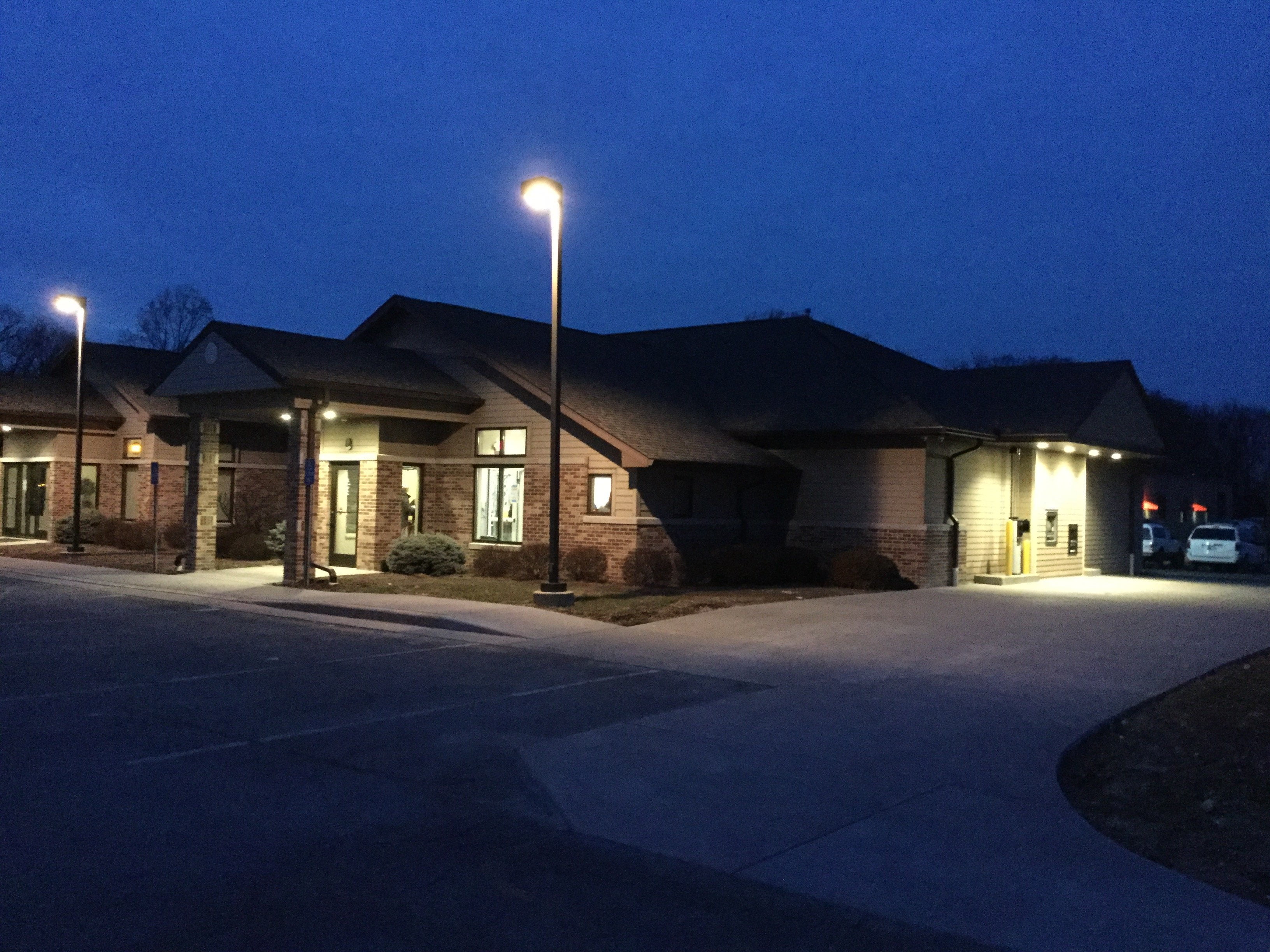 (edit)