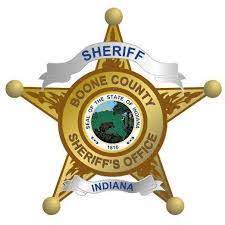 At approximately 3:28 a.m. Sunday, Boone County Sheriff's Office and Whitestown Metropolitan Police Department were dispatched to a single vehicle traffic accident with partial ejection on I-865 west bound at the I-65 north bound split.
Upon arrival, Whitestown Metropolitan Police Officers located a 2020 white Honda Pilot rolled over into the ditch. The Honda Pilot was only occupied by the driver, who Boone County Sheriff's Deputies identified as 22-year-old Edwin Ramirez of Lafayette. Ramirez was pronounced dead at the scene.
The Boone County Fatal Alcohol Crash Team was requested to investigate the accident. This incident is still under investigation at the time and updates will be provided when available.