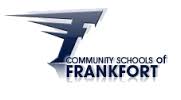 Frankfort High School officials said Tuesday night they will start handing out laptops to students on Friday as part of their 1 to 1 education initiative.
Superintendent Don DeWeese said four meetings have been held with parents which represents about 650 students regarding what the program is along with what the parent and student responsibilities are for the laptops.
School officials said the 1 to 1 initiative officially begins in January after students return from the holiday break.
In other news, DeWeese said more damage was found to the high school from the severe storms that hit the area and the high school on November 18. DeWeese said there was damage discovered to the roof of the swimming pool. School officials were aware of the roof damage done to the auxiliary gymnasium at the high school as well as the fencing around the football field.
DeWeese added they are waiting for cost estimates to determine their next steps.
The board also approved a change order of $33,675 for Purdy Masonry to do work that is needed for the Frankfort High School renovation project.
Also, the board has agreed to hold a ribbon cutting ceremony on the high school renovation project on May 1 at a time to be determined in the evening. DeWeese said the time would probably be either 6:30 or 7 p.m.