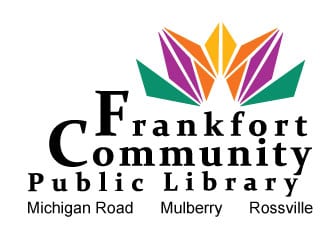 The challenge and frustration of tracing female ancestors is one that every genealogist will experience at one time or another.  In her presentation, "True Grit and Determination:  Finding Your Female Ancestors," Amber Oldenburg will share some tried and true techniques that will help you overcome these challenges.  She will focus on why it can be difficult to locate the women in our trees, as well as the records and techniques that can help locate these elusive women.  This presentation will be on Saturday, March 18 at 10 a.m. in the lower-level meeting room of the Frankfort Community Public Library.
Amber Oldenburg is a researcher and lecturer with a degree in family history research from BYU–Idaho, where she is currently an adjunct instructor. She specializes in Midwest and Great Lakes states research and is passionate about homesteaders.  When Amber is not researching, she enjoys traveling the country, exploring historical sites, and reading.
The cost for this class is $5.00, and registration is required.  Those wishing to attend can register in person, by phone, or online at myfcp.org/calendar.  For further information, call (765) 654-8746, ext. 1137.