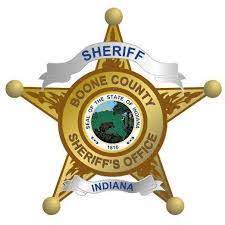 On Wednesday, an arrest warrant was issued for former Lebanon Police Department Officer Nicholas Reynolds. Reynolds was initially held at the Boone County Jail until bonding out pending Criminal Mischief, Obstruction of Justice, and Official Misconduct charges.
Lebanon Police Department was made aware of concerning conduct by Reynolds and contacted the Boone County Sheriff's Office to pursue a criminal investigation. Upon investigation, it was determined that during a warrant service, Reynolds was lifted into an attic in an attempt to locate the wanted subject. While in the attic, Reynolds used a cutting tool to cut security camera wires. Through the investigation, it was discovered that Reynolds manipulated the evidence pertaining to the warrant service.
Reynolds was taken into custody without incident. All parties involved are presumed innocent until proven guilty in a court of law. Information pertaining to the criminal investigation will be handled by the Boone County Sheriff's Office.