Frankfort wins at Clinton Central
The Hotdogs on the road at CC pulled off a victory by pulling ahead in the final quarter and holding on to win by the score of 67-60. The Bulldogs went into halftime leading 31-29. Central had a great second half but couldn't hold on in the final minutes as Frankfort came away with the win.
Top scorers for Frankfort were Deacon Spencer 22 points and Riley Goodnight adding 21 points.
Top scorers for Clinton Central were Koda Allen with 17 points and Drew Hosteter with 13.
Frankfort JV also won over The Bulldogs. 69-21
Top scorers for the Hotdogs were Austin Perry 18 points and
Quentcy Perry adding 15 points.
Top scorer for the Bulldogs was J.T. Ridens with 11 points.
Don Stock and Karl Kercheval brought you the game on Wilo Radio while Patty Keaton Parks was there for Photos and highlights. The photos can be seen below by clicking on the link.
There are no facebook photos link due to a facebook glitch however, You can see all photos of both games and senior night photos by clicking on the clinton county daily news Zenfolio link below.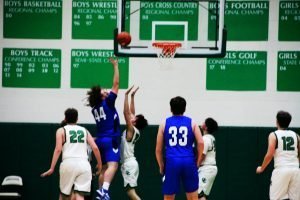 Click here for photos of both games