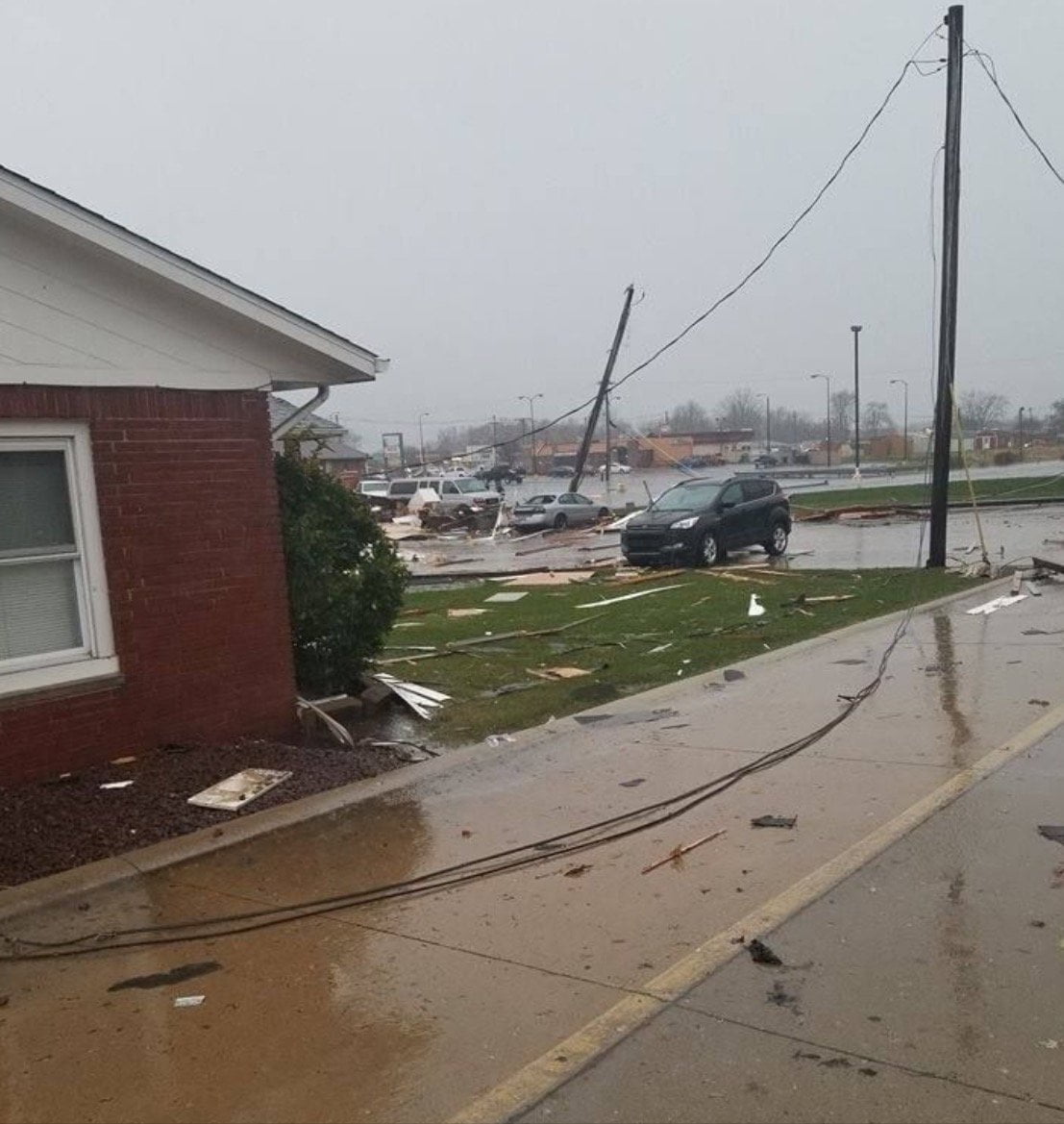 Frankfort experienced damaging winds, personal injury and a possible tornado on the east side near Walmart and the First Church of the Nazarene.  Damage was also reported at Wendy's.  Injuries were reported at the Frankfort Walmart location Saturday.
First Responders and Walmart officials are asking everyone to avoid the Walmart area.  Walmart is closed.
Listen to WILO 96.9 and 1570 for more information, closings and cancellations.
The First Church of the Nazarene in Frankfort will not be holding Church Services Sunday but will hold the scheduled community Thanksgiving Dinner at the Community Life Center behind the Church.  The community-wide Thanksgiving pitch in will be held from 4 to 6 PM Sunday November 19th. The Church has called in help to ascertain damage and mitigate damage and start the drying process.
Many thanks to Pam Toney, Jim Scott, Mike Downey, Josh Ford and Clinton County Scanner Chatter followers for photos.